South Korean Pavilion at the 2023 Venice Architecture Biennale
Citizen of South Korea pavilion will attend the upcoming Architecture Biennale in Venice which runs from May 20 to November 26, 2023 with 2086: Together How? Curated by Artistic Directors Soik Jung and Kyong Park, the exhibition anticipates that 2086 will be a pivotal year for humanity as we will be called to face fundamental changes due to the climate emergency. As a result, the Korean Pavilion, through both a video game and physical installations, takes viewers into hypothetical scenarios in which they will confront a new life paradigm to respond to the immediate crisis.
For 2086: Together How?, architects, community leaders and artists joined forces to create a dialogue to propose solutions that could survive current and future environmental crises until the crucial year 2086. In addition to digital interaction, the exhibition hosts a series of multidisciplinary installations that include photographs, drawings, models, videos and architectural installations, inviting the public to imagine "ecocultural revolution through a critical reappraisal of our capitalist, globalist and colonial history."

Measure Island, 2023, digital print on paper, courtesy of NHDM Architects
a contemplative and reserved life in a new ecosphere
The Korean Pavilion (see more Here) focuses on three small communities with diverse populations and histories involved in active regeneration projects in South Korea. These are located in the global city of Incheon; the historic colonial center in the medium-sized city of Gunsan; and in the rural areas mostly inhabited by migrant workers in Gyeonggi Province.
"Each community is a case study, using the community leader's in-depth knowledge of the site and the architect's spatial analysis to assess its current state and propose site-specific future scenarios through 2086. For example, in the case of Gunsan, practitioners have studied how to work with abandoned houses and buildings to restore the urban landscape of the old town to a more natural state," explained Soik Jung. "Each project is motivated by central concerns about how to deal with the decay of urban centers and rural villages caused by centuries of uneven capitalist development plans. So these projects are about how the past can be connected to the future and how localism can reshape globalism."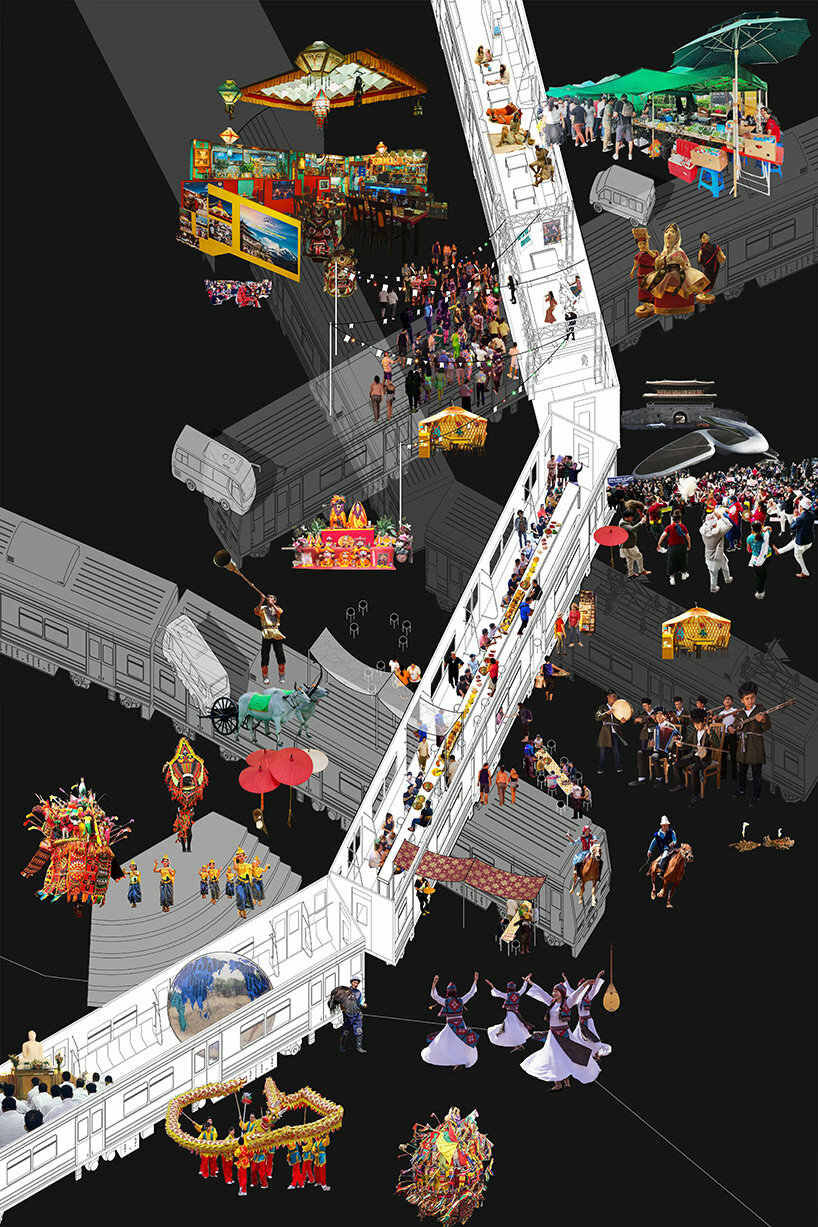 Take The 4 Line, 2023, courtesy of NHDM Architects
Added Kyong Park, '2086: Together how? Loop back to our Faustian ideology of progress and how we did it
sought unlimited material enjoyment through industrialization, colonization and globalization. The exhibition
claims that the environmental crisis will not only force us to change, but will also be our only chance to make a difference
better eco-cultural paradigm for the future.'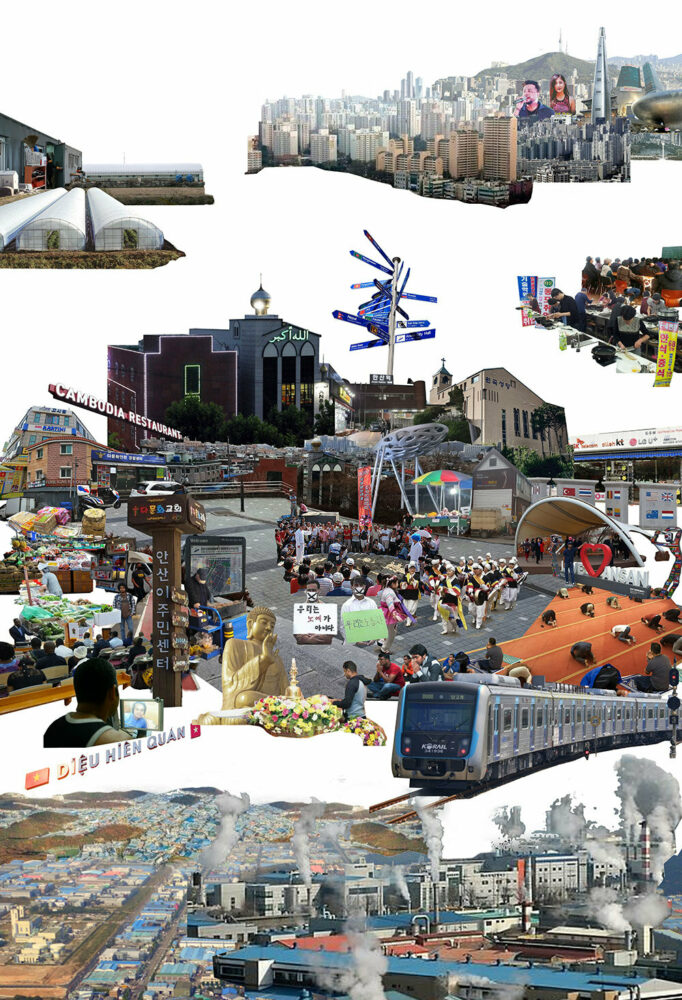 Wongok, 2023, digital print on paper, courtesy of NHDM Architects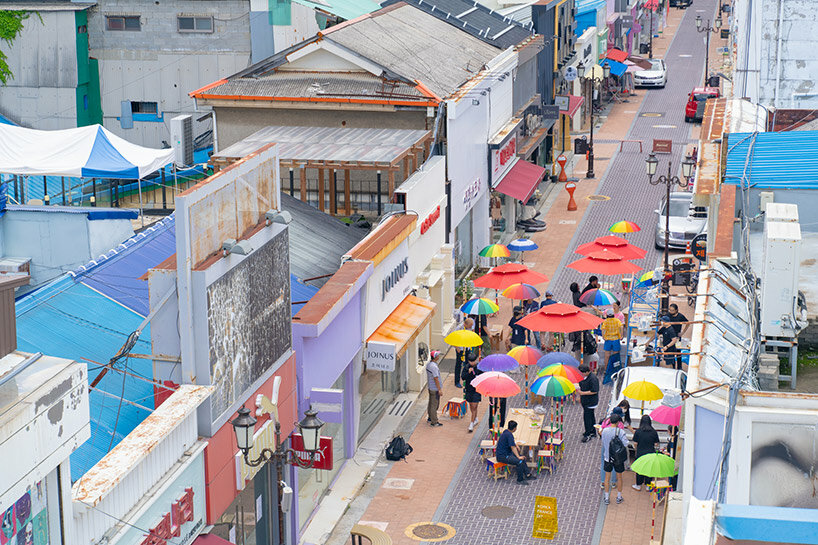 Zoosun Yoon and Ahram Chae, DIT Ang Dong Ma Cha Parade, 2022, courtesy of Seohee Baek and Gunsan City