Thermal printer Polono PL60: important technical data
Size: 16.7x20x29.5cm
Connectivity: USB
Print speed: 150mm/s
Max. label width: 4.65 inches (118mm)
Compatibility: Windows, Mac and ChromeOS
Weight: 2.21kg
The Polono PL60 fills a pressing need in today's courier society. It's an office tool primarily designed to print 4″ x 6″ stickers and shipping labels, but it can also print smaller labels and stickers. It's a thermal printer, so it doesn't use toner or ink, which is definitely a resource-saving relief in these eco-conscious and costly times.
When it comes to that, it's among the best thermal printers (opens in new tab)the Polono PL60 is the closest match to the MUNBYN thermal label printer in size, shape, function and connectivity, so Polono is targeting small businesses with this device.
I received a test sample to test it out over several weeks and as a test editor on this very website I receive and ship products almost daily so the Polono has received very good training in my home office over the last few weeks. And I'm happy to report that I'd love to buy one of them.
design
The Polono PL60 is a compact printer because the biggest thing you can print with it is a 4″ x 6″ label or sticker. It only measures
It measures 16.7 x 20 x 29.5 cm, but when setting it up in your office you also have to consider the label holder, which actually takes up more space than the printer itself.
It looks really neat and clean and comes in four color options: grey, green, pink and purple. The plastic on the body doesn't detract too much from the overall feel of the printer, and the two-tone design is pleasing to the eye.
Everything is easy to connect and set up, the driver is included on a USB stick along with a setup guide and user guide, and the self-assembled hardened plastic label holder clicks together satisfactorily. Loading the label paper into the printer is also easy; All I had to do was open it up, thread the paper through the generously sized gap in the back, place the front over the roll, and once I closed it and pressed the single button on top, automatic label recognition kicked in and rolled the paper back and forth to find out what you're stuck in there.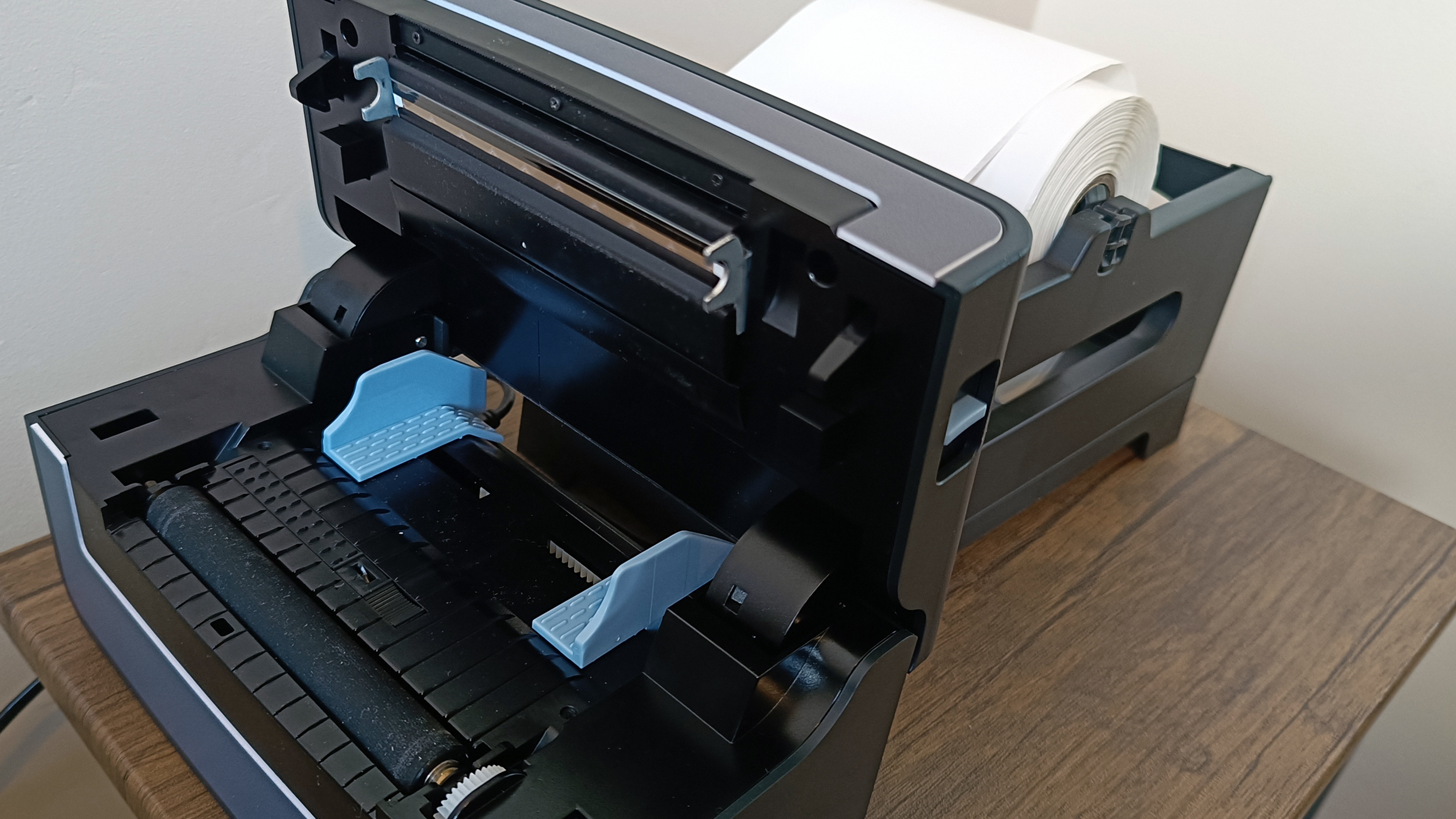 features and performance
I touched on the automatic label detection above, which is a really user-friendly feature as you don't have to select or set anything manually. Driver installation on my Windows PC was easy too, and it's ready to print within minutes out of the box.
The Polono PL60 is a thermal printer, meaning instead of using toner or ink, it uses the power of heat to print. This comes with the ability to print very quickly too. The PL60's advertised top speed is 72 4-by-6-inch labels per minute, and while I've never had to print that many labels at once, whenever I needed to print multiple labels at once, it rolls labels with almost no pause between labels individual labels, each page/sticker being spit out very quickly.
This makes it a real workflow bonus, especially for small companies, because it prints shipping labels and carton labels quickly and easily.
The clarity and sharpness of the printed results is also impressive, even small text looks very clear and legible, and I've never noticed any distortion or blurring on things like barcodes or QR codes, which is crucial when busy couriers need to scan your packages in a hurry.
The downside of this speed, of course, is that versatility is sacrificed. First, the compact form factor means that the largest label or sticker you can print is 4 x 6 inches, and second, it only prints in black and white. It's by no means a deal breaker for someone like me who uses it primarily for writing on product packaging and printing postage labels, but if you run a business that wants its colorful logo on its labels and stickers, you need a color thermal printer find, and they cost a bit more.
Price
The Polono PL60 thermal printer will set you back £119.99 / $139.99, making it more expensive than the cheapest options in the thermal printer market, but cheaper than its closest competitor, the Munbyn Thermal Label Printer. Additionally, you can get discounts on this device fairly regularly by shopping or waiting for the next seasonal sale event if you can make it until then.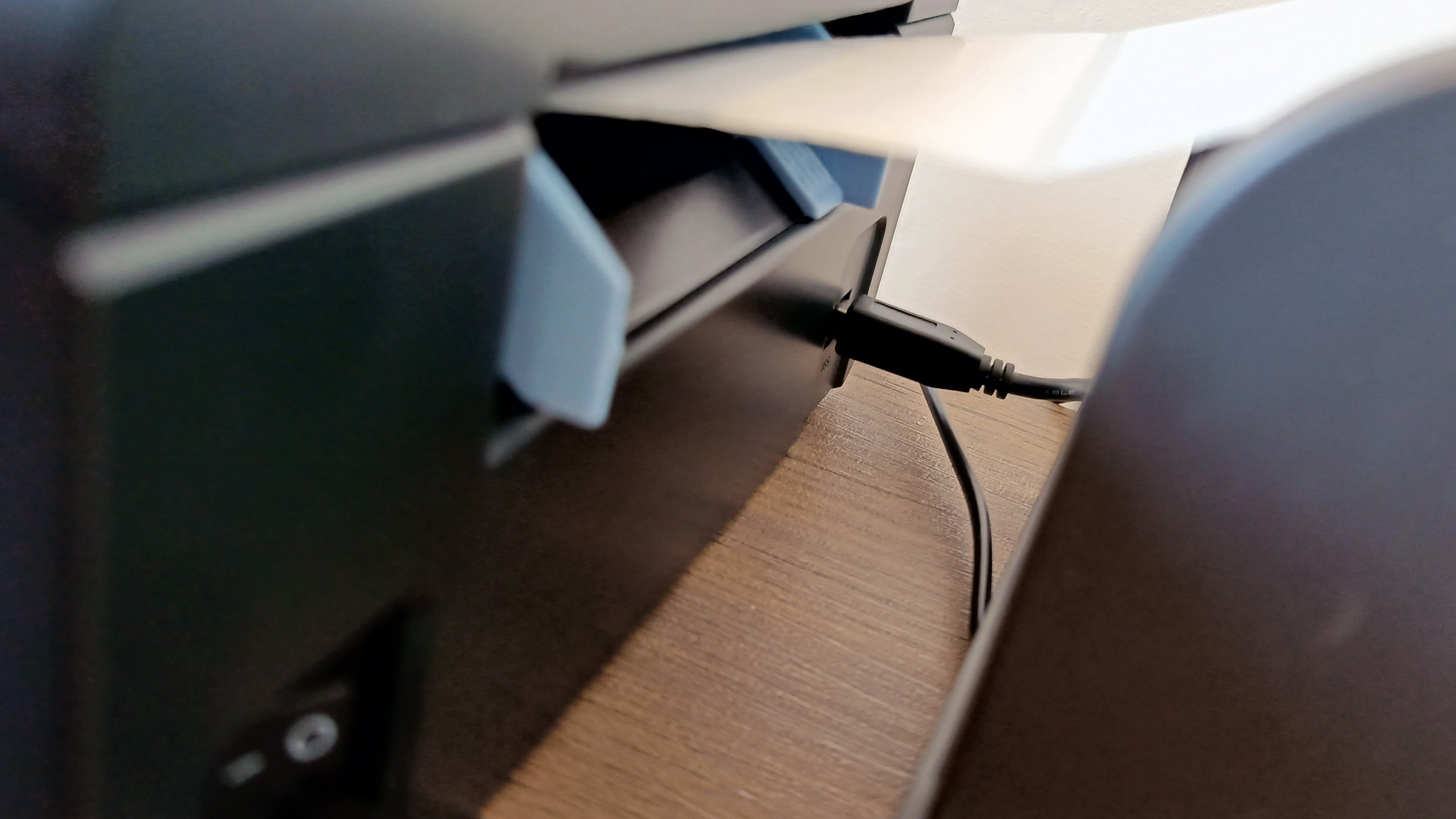 Should I buy the Polono PL60?
If you run a small business or retailer that produces arts/crafts/design products that you need to ship on a regular basis, using a dedicated thermal printer to print labels and postage labels will save you a lot of money in the long run by saving on toner/ink that you don't have to use it. And the Polono PL60 fills that role very well. The only slight setbacks are that it only prints in black and white and there's no wireless printing either, but if neither is important to you then the PL60 is a solid option for you.