Mortgage rates fell sharply on Monday as the stunning collapse of Silicon Valley Bank sparked fears of a broader banking crisis.
The average rate on a 30 year old fixed-rate mortgage fell to 6.57%, according to Mortgage News Daily, from 6.76% on Monday and a high of 7.05% last Wednesday.
Mortgage rates track the 10-year Treasury yield, which fell to its lowest level since early February on Monday. Treasury yields are heavily influenced by actions either taken or telegraphed by the Federal Reserve. When government bond yields fall, mortgage rates fall too.
After the bank failure on Friday Wall Street is now banking on the Fed halting its aggressive rate hike campaign at next week's meeting. The likelihood of the Fed pausing its rate hike campaign next week rose to 28% Monday, up from 0% a day ago, according to data from CME Group's FedWatch tool. Meanwhile, around 71% of traders expect a typical quarter-point hike.
WHEN WILL US HOME PRICES STOP FALLING?
"This has to do with the market changing its expectations for Fed rate hikes for the remainder of 2023," said Matthew Graham, chief operating officer at Mortgage News Daily. "Notably, the market is now seeing the Fed reaching a ceiling rate more than 1.5% lower than where it started last week. If this continues in the coming days, mortgage rates could fall even further."
Lower mortgage rates could bring some relief to potential homebuyers as affordability is at its lowest level in decades.
The Atlanta Fed's Housing Affordability Monitor, which compares median house prices and other housing costs to median household income, shows that housing affordability is worse today than it was at the height of the housing bubble in 2008. As of December, the average American household would need about Spend 42.9% of their income to afford the house at the average price.
The US housing market has lost $2.3 trillion in value, the largest since 2008
The rapid decline in affordability comes from the highest mortgage rates in years and high home prices.
During the Covid-19 pandemic, house prices rose at a rate not seen since the 1970s, with mortgage rates near record lows. Homebuyers, crammed with stimulus cash during the pandemic and craving more space, flocked to the suburbs.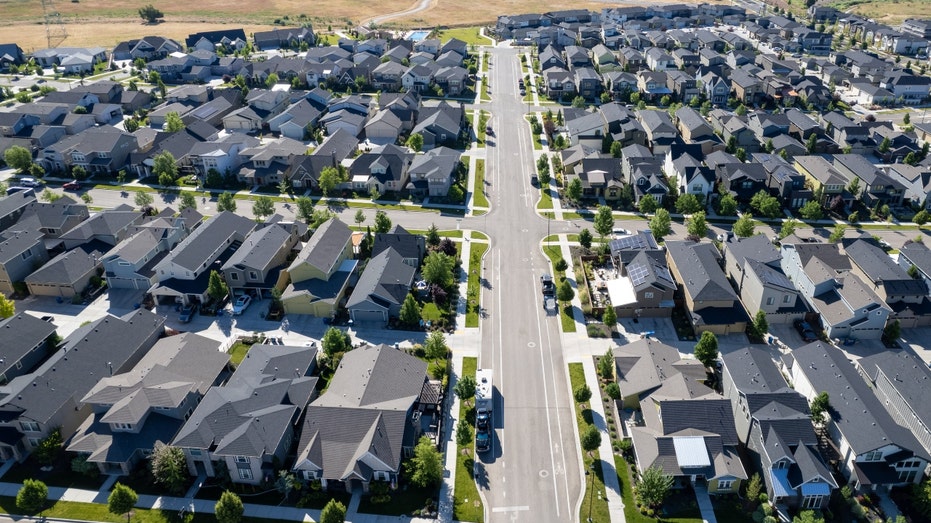 Demand was so strong and stocks so low that at the peak of the market, some buyers skipped home inspections and appraisals, or paid hundreds of thousands over the asking price.
The frenzy came to a halt when the federal reserve launched the most aggressive rate hike campaign since the 1980s as it tried to slow the economy and quell runaway inflation.
Demand from homebuyers dried up as consumers faced the steepest mortgage rates in years, further weighing on home prices. According to Redfin, the median price of a home sold in January was $383,249, down 11.5% from a peak of $433,133 in May.
GET FOX BUSINESS ON THE GO BY CLICKING HERE
But even with higher mortgage rates making homeownership unaffordable for millions of Americans, many home prices are still more expensive than they were a year ago. In December, the total value of US homes was still 6.5% higher than at the same time a year ago.