Tsuranari by Border Design Architects
Border Design Architects redefines the traditional bookcase shape with Tsuranari. Turned on its side and with a triangular design, the shelf takes an intuitive approach to picture books and communication, arranging them at an easily accessible distance to create conditions for children to engage independently with books through touch. Designed for a mobile picture book shop, Tsuranari is bolted on and easily loaded in and out of vehicles and easily assembled or disassembled.
For efficient transport, presentation and exploration, the architects designed sloping sides that are created by connecting mountain-shaped fixtures. The connected parts along these sides are intended for spine-side presentation, while the free parts are intended for cover-side presentation, inviting the viewer to approach the books with an oblique gaze.

The bookshelf encourages conversation and engagement | All images courtesy of Border Design Architects
Encourage touch and communication through form
With Tsuranari, border design architects embodies the philosophy of the mobile bookshop: "See, hear, read. And also touching. These are picture books." Both children and adults can easily search for titles at an angle, crouch down and run their hands over the shelves to make their choice. This eliminates height-related differences in visibility caused by traditional bookshelves where books are stacked vertically; Instead, children can take books on their own without help.
In addition, by arranging the spines of the books alternately in their intended section, the architects allow to eliminate the front and back states that are difficult to separate in traditional bookcases. As a result, communication about the object can be further expanded and the relationship to the picture book can be further developed.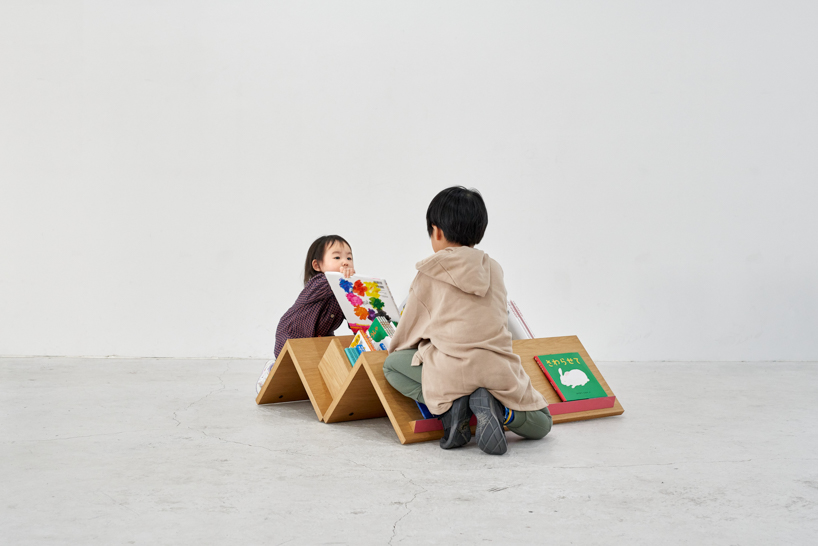 "We felt it was important to remove the requirement for an adult to pick up a book and show them to them in order to get as many children involved with the books as possible. It is the children who see, are fascinated, take, read and put away. This series of acts must be guided by children's senses and emotions, otherwise they will be less exposed to picture books. Notes Border Design Architects.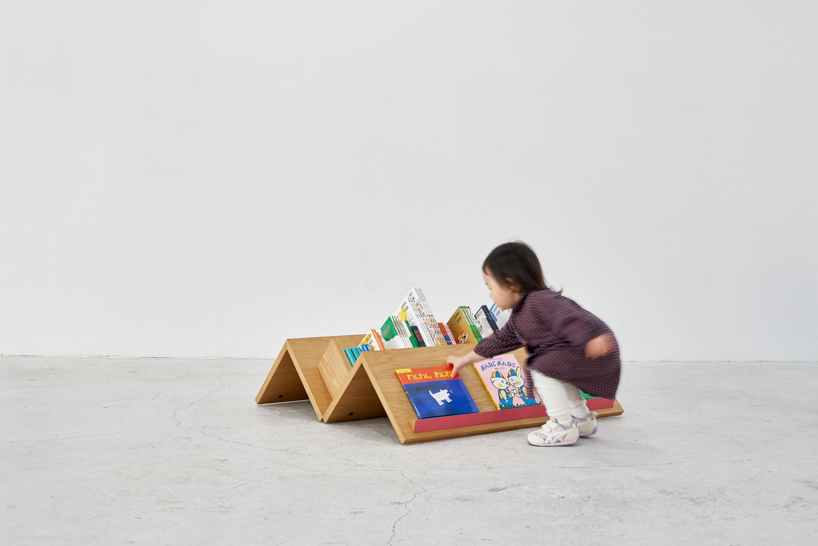 Regardless of age, children can instinctively approach picture books