Important information:
Price: $99.99/£89.99
Model no: 10289
Pieces: 1.173
Finished item dimensions: 18×5 inch / 46×13 cm
Age recommendation: 18+
We're not really sure why the Lego Icons Bird of Paradise is priced at $99.99/£89.99 – literally double the price of every other set in the Lego Botanical Collection. We can only imagine it's due to the sheer number of giant, sculpted Lego pieces required for its large, lush green leaves. It's an eye-catching model, there's no denying it, and we had a lot of fun putting it together too. However, it doesn't really stand out enough to justify its high price.
However, if you're a fan of Lego's Botanicals series – a sub-series that now falls under the new Icons theme – you probably won't want to miss the Bird of Paradise. You won't be disappointed – we certainly aren't – but we're not as impressed as we've been by other sets in the range, most notably the Lego Icons Orchid.
Lego Icons Bird of Paradise Rating: Build
A straightforward assembly with easy-to-follow instructions
The stems and leaves are a little repetitive
Lego Icons Bird of Paradise is a plant and therefore naturally consists mostly of stems and leaves. This means building a lot of poles, which can be a bit repetitive. Luckily, these are perhaps the quickest parts of the model, with the pot (showing the plant) taking at least half your time.
While you would expect the pot to be hollow, just like a real pot, it's actually quite solid on the inside. This gives the model good weight, meaning it's not likely to be knocked over. The inner structure is made by layering circular structures on top of each other, with an outer covering then placed around their edges to create the pot itself. You'll need to build eight nearly identical faces for each side of the pot, but build in two batches of four so they're not too time consuming.
The stems of the leaves and flowers are attached to the pot with Technic pieces, and this means the whole thing feels pretty sturdy when it's done. Unless you pull on one of the stems, they're not going anywhere. The connections are practically hidden in the pot, with brown rivets cast in as the very last step to represent earth. We were a little skeptical, but the finished effect is quite beautiful.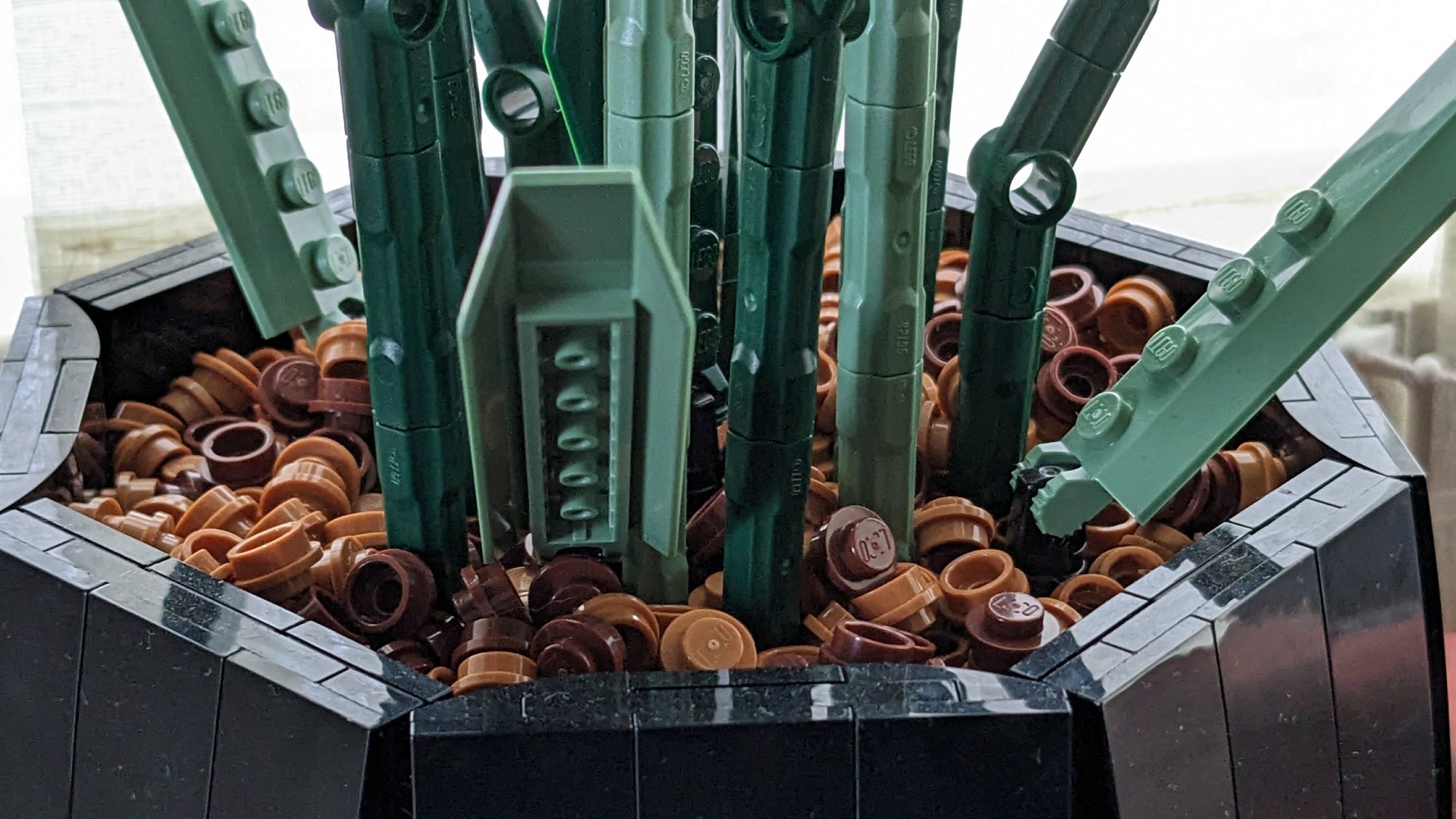 Lego Icons Bird of Paradise Review: Design
Not as realistic as other Botanicals sets
Effective use of color
There's a lot of green, black and brown in the Lego Icon Bird of Paradise, with the only pop of color coming from the oh-so-pretty butterfly-like flowers on the Bird of Paradise plant itself. But it is effective. Sure, Lego could have designed a more colorful pot – it's mostly black with a brown stripe – but it means your eye is instantly drawn to these pink, purple and orange blooms. Honestly, it works.
However, our biggest gripe with the Lego Bird of Paradise is that it just doesn't perform as convincingly as some of the other Botanicals sets. The amount of detail in the Lego Icons Bonsai Tree (opens in new tab), for example, is incredible, especially when viewed from afar. Ditto for the Lego Icons Orchid, which can be mistaken for the original in the corner of the room. No one is fooled with the Bird of Paradise, especially given the Technic-style holes pierced into each of the leaves.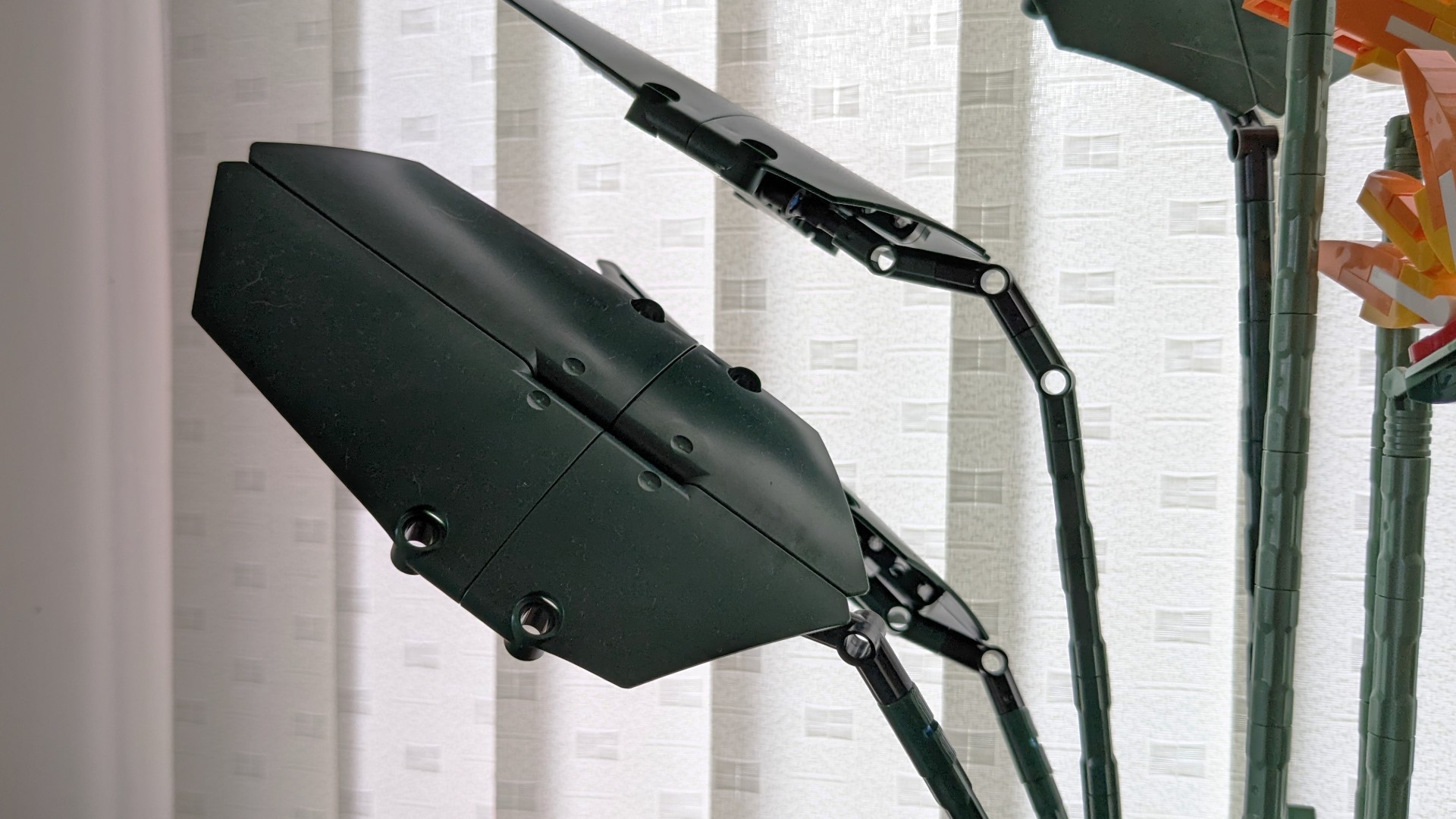 Is that something bad? Not really, because it's Lego after all, so there's nothing wrong with looking like Lego. But it's that touch of realism that makes the Botanicals sets so great, and this one doesn't quite match. Given the more expensive price, it's particularly disappointing.
Should You Buy Lego Icons Bird of Paradise?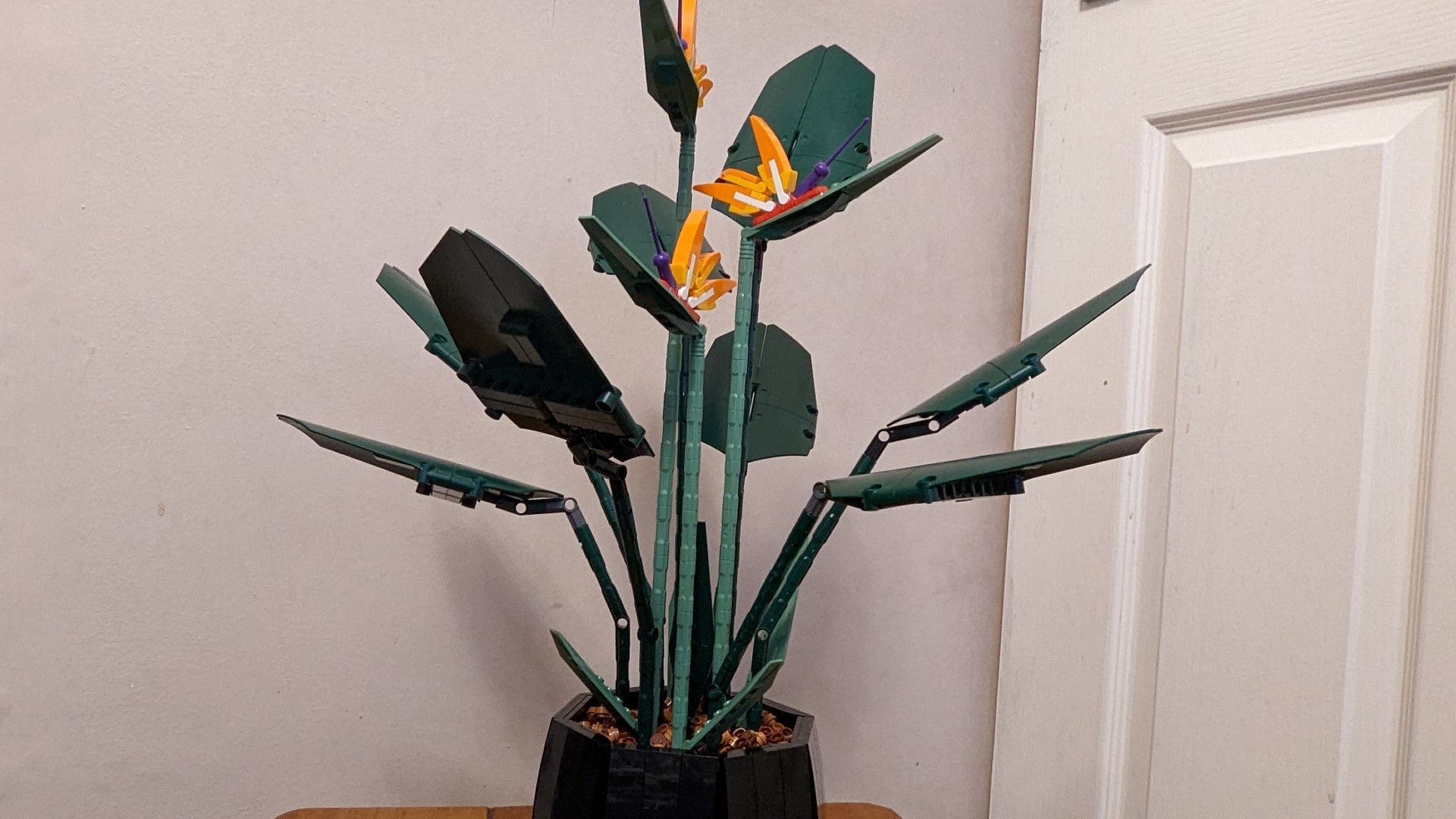 It depends. If you've already bought all of Lego's other Botanicals sets and are dying to bring another plant to life, jump right in. However, we would recommend virtually every other set in the range over this one. It's the most expensive of them all and not even the prettiest in our opinion. However, if you find it on sale, grab it. It's still a very pretty set and one that's enjoyable to build.
Other Lego sets to consider
At the time of writing, the Lego Icons Bird of Paradise is one of many Botanical Collection sets available and we highly recommend the others. There are the succulents (opens in new tab) ($49.99/£44.99), the bonsai tree (opens in new tab) ($49.99/£44.99), the bouquet (opens in new tab) ($59.99 / £54.99) and perhaps our favourite, the Lego Orchid (£49.99 / £44.99) and many more.
For those looking for a smaller and inexpensive build, there's the Lego Sunflowers (opens in new tab)roses (opens in new tab) ($12.99/£11.99 each) and the even cheaper Tulips (opens in new tab) ($9.99/£8.99) to choose from – although none of them come with their own vase. Why not buy all three and create your own bouquet?
For something a little different but still with a floral theme, how about the floral art (opens in new tab) Set for $79.99 / £59.99 Which mosaic can hang on your wall?