faysal tabbarah on curating the UAE national pavilion
Aridity, abundance and sustainability rooted in notions of history, anthropological memory and identity are key themes summarized by the UAE National pavilion for the coming Venice Architecture Biennale 2023. 'Aridly Abundant' will span one series 'Environments and Spaces' showing the diverse spatial, material and tactical qualities of the Al-Hajar Mountains in the United Arab Emirates – from its desert plateaus and wadis to its coastal plains – while examining their relationship to architecture.
The installation reveals historical land-based practices and a nuanced understanding of these conditions, enriched with innovative technological tools, and re-imagines these areas as thriving sites of conservation and productivity. By presenting a variety of methods and attitudes that can be adapted to other declining regions, the project creates a backdrop of architectural provocation for future global arid contexts for the renowned design festival 18th edition.
To learn more about the underlying research and impact of the UAE National Pavilion, designboom spoke to its curator Faysal Tabbarah, Shedding light on how the proposal challenges architectural possibilities in the UAE's arid landscapes and how they can challenge traditional perceptions of space and culture to build more sustainably in the future. In response to the theme of the 2023 Biennale: The laboratory of the future The architect reflects on how the region's centuries-old historic building practices can provide important lessons for diverse communities as they approach the threat of desertification and drought. Working at the intersection of land-based practices in architecture and contemporary technology, "The exhibition will explore how these practices could be shared with other countries facing similar climate change impacts." Tabbarah tells design boom.

Image courtesy of National Pavilion UAE La Biennale di Venezia | © Reem Falaknaz
build in, for and with the arid landscapes of the uae
Introduction to the overarching theme "Aridly Abundant", Faysal Tabbarah begins with the key question: "What architectural conditions can become possible if we rethink arid landscapes as spaces of abundance?" The underlying research the architect tells designboom tries to solve this in three basic ways by asking: "How can we build in, for and with dry landscapes? Building In Arid landscapes essentially recognize that there is precarity in aridity.' Building in these landscapes in modern society reveals complex scenarios that include "Exploring how the interface between contemporary technologies and land-based practices can produce resilient, context-specific built environments that adapt and respond to the challenges imposed by arid environmental conditions."
Think how we can build with Drought, on the other hand, means rethinking raw material extraction practices. By exploring found earth materials in arid landscapes, Tabbarah proposes that we can begin to construct ecologically sustainable and culturally rooted built environments. Finally build for Arid Landscapes begins acknowledging the threat of drought as a future global condition. By exploring resources, conditions and knowledge embedded in arid landscapes, we can not only revitalize local spaces, but also begin to draw important lessons for regions facing drought accelerated by the climate crisis.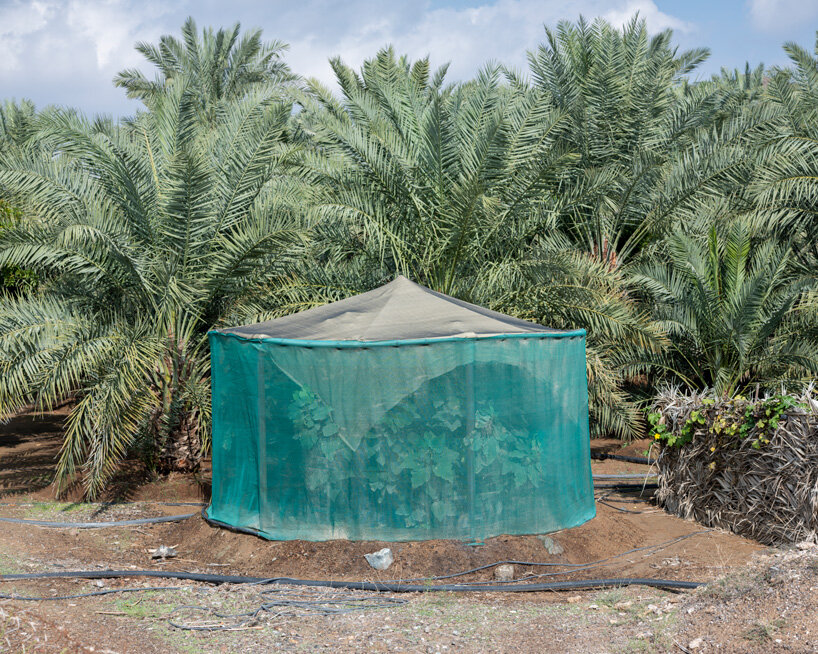 Image courtesy of UAE National Pavilion – Venice Biennale | © Reem Falaknaz
Overlay of historical processes and technological tools
Uncovering different types of construction in the Al-Hajar Mountains through a range of archival, documentary and community-based research methods, Faysal Tabbarah suggests the following: '[The pavilion's key attempt] is to learn from such historical practices and integrate them into a technology-driven workflow to present architectural provocations. Integrating land-based practice with technology allows you to explore eco-efficient pathways that are rooted in the materials and historical culture history.'
This, of course, leads to the development of a more sustainable building typology for the future: adapting historic building practices that are no longer mainstream – like traditional stone building methods – and revitalizing and "optimizing" them with contemporary tools to cultivate our dying natural environment. Tabbarah illustrates this by taking a closer look at history, "We can find solutions that are born out of these landscapes, as opposed to fully imported solutions." In addition to this knowledge, he continues, we can overlay the range of technological tools available to us today 'potentially provoking a more sustainable future'. This requires historical knowledge and technological acumen to go hand in hand – the solution lies somewhere in between.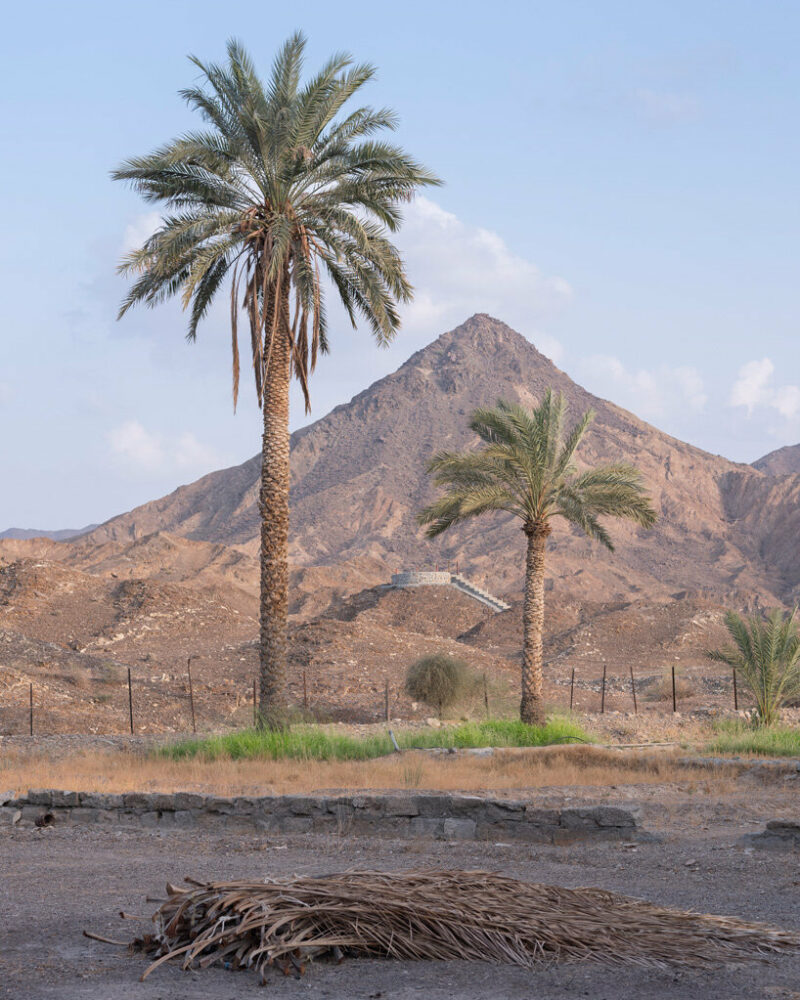 Image courtesy of UAE National Pavilion – Venice Biennale | © Reem Falaknaz
"Arid Abundant" – revival of land-based practices
The UAE National Pavilion will embody these central ideas and take shape as a kind of transporting, immersive installation – "an environment with a series of arrangements that integrate land-based practices with technology to provoke architectural possibilities for future landscapes', as Tabbarah puts it. The culminating exhibition form follows the team's ongoing research project Other Environmentalism, bringing techno-specific expertise such as 3D scanning and 3D printing to historical environmental, cultural and building research.
By fusing these practices with modern technologies, the team behind Aridly Abundant has studied a variety of microclimates in the Al Hajar Mountains, "looking for potential waste material that otherwise could not be used in normal construction.' The team collects large quantities of earth elements, such as local stone, from a range of different environments, scans the materials in 3D and feeds them into a streamlined, digital workflow to become key information for a new architectural typology.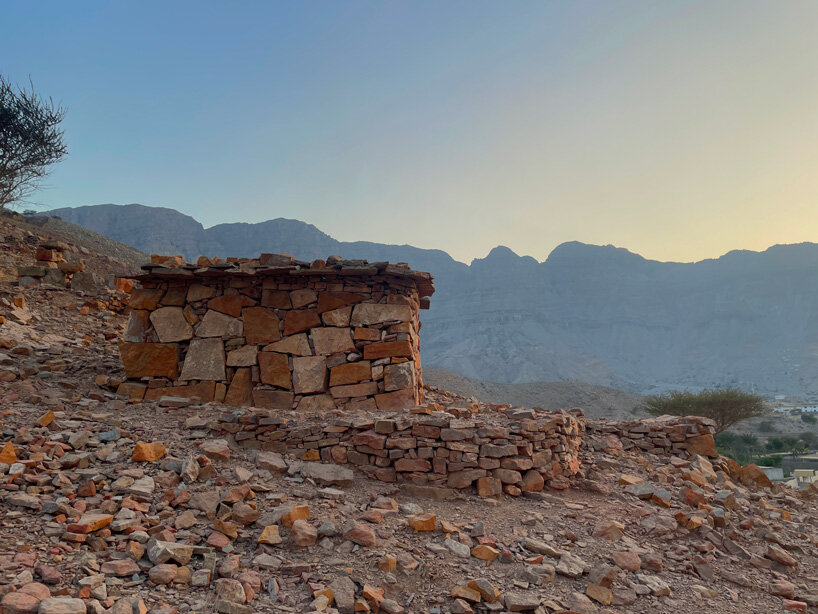 Image courtesy of UAE National Pavilion – Venice Biennale | © Samar Halloum
Building for a more sustainable future
As a representative of the UAE at the Venice Architecture Biennale 2023, "Aridly Abundant" not only responds to this year's theme The laboratory of the future by rethinking "spaces of scarcity" as "spaces of abundance" for future architectural practices, but also serving as a global precedent. Concluding our conversation, Faysal Tabbarah reflects on the growing global phenomenon of arid landscapes emerging in previously unaffected communities like Italy and California and calls for the need to adapt our ways of life for a sustainable future.
While the UAE has struggled with drought for several centuries, Tabbarah notes that these newly affected environments, unequipped for such conditions, can learn from the UAE's deep wealth of knowledge when it comes to historically building on drought and while adapting to today's innovative technological know-how.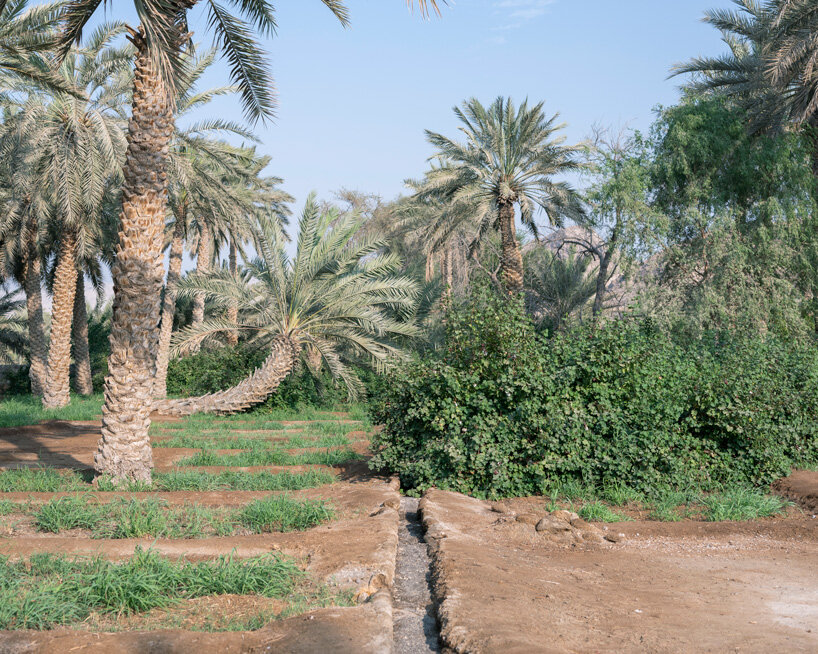 Image courtesy of UAE National Pavilion – Venice Biennale | © Reem Falaknaz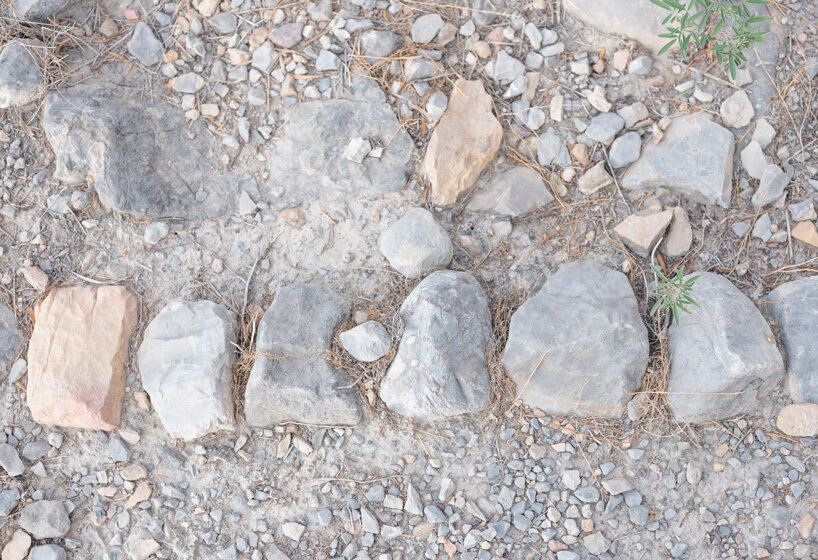 Image courtesy of UAE National Pavilion – Venice Biennale | © Reem Falaknaz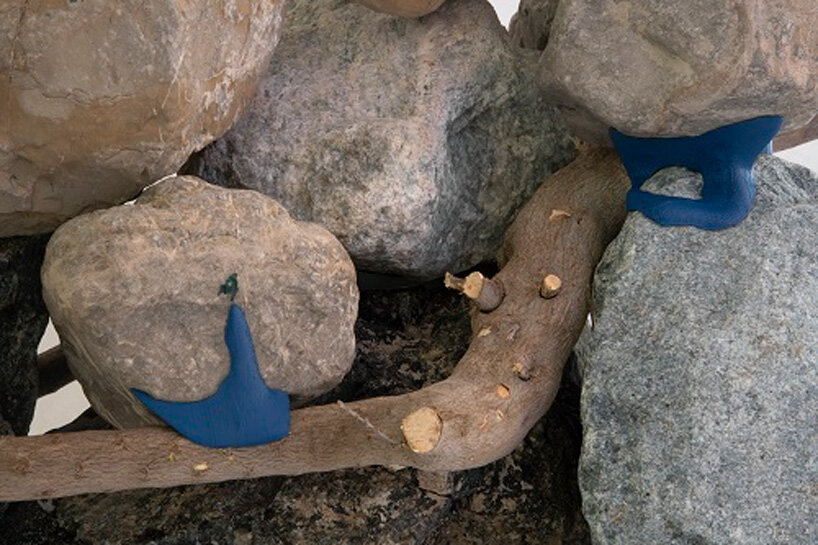 Prototype a mismatched assembly with stone, fallen wooden elements and 3D printed connections
Image courtesy of UAE National Pavilion – Venice Biennale | © Faysal Tabbarah