a first look at dotn's vision of the "tent house".
"Tent House" is intended as a private landscape residence in a semi-urban area of ​​Patras to the west Greece. Proposed by local practice Design Over The Norms (dotn) and rendered by Sugar Visuals, the building materializes as a protective shell that shields the hustle and bustle of the nearby city center and allows residents to comfortably slip into everyday life. Its sloping roof contour, a striking feature for passers-by, gives the design elasticity and movement. 'The "heavy", compact structure finally falls like a piece of fabric, like a tent, placed in the urban landscape,' writes dot.

main facade 'open'
from the shell to the open-air courtyard
The west facade has solid rammed earth shutters which, if required, easily convert into a large opening giving direct access to the living room. On the north-east side, on the other hand, are a series of shutters made of the same white material as the main shell. This part of the house exudes a more stable and "inaccessible" quality compared to the west side.
The inaccessible tip of the white shell that reaches the south-east facade of the "tent house" seemingly detaches itself from the main building, making way for a vibrant courtyard atrium that is flooded with natural light Here), the embedded open-air space helps residents extend most of the internal functions to the outside.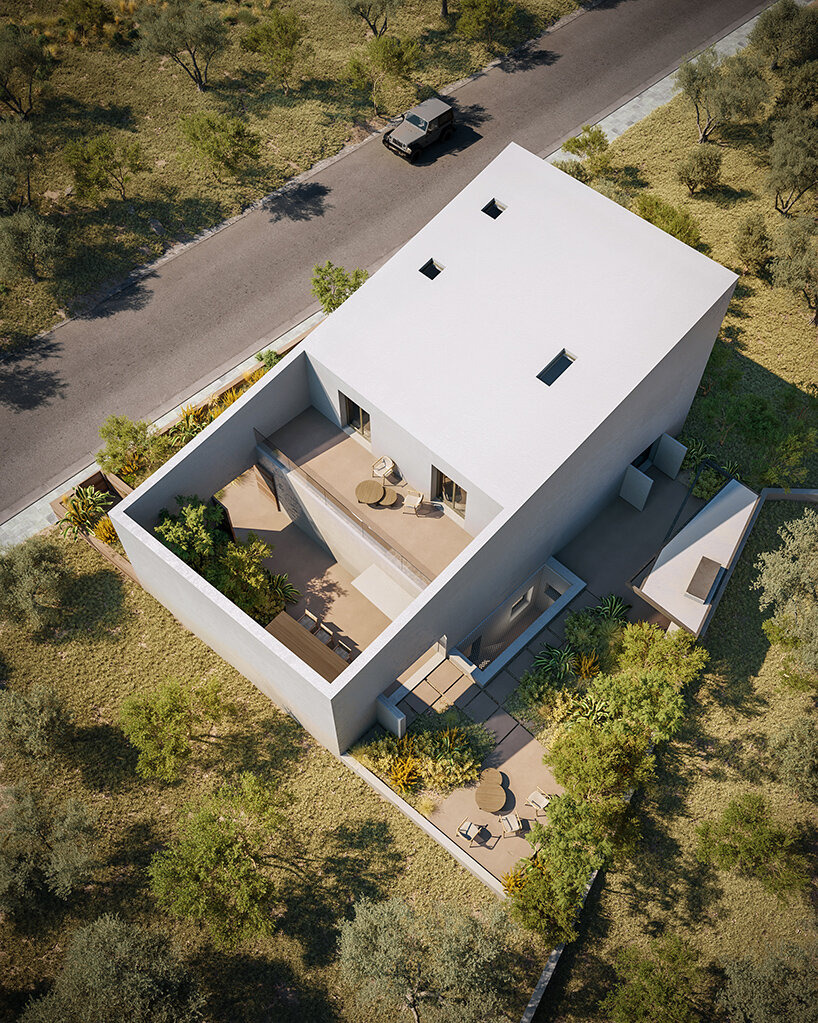 Bird's Eye View of 'Tent House' by dotn in Patras, Greece | all 3D renderings © Sugar Visuals
'At the same time, everyday family life is invisible and protected from external, urban disruptive factors. The atrium acts as a smooth transition from exposed city life to a more calming interior. The outdoor spaces at the rear of the property also preserve privacy from the street,' adds the team. All ancillary rooms and the garage are hidden in the basement of the building.
The architects placed the bedrooms and other private functions of the "Tent House" on the first floor, where a balcony frames an enchanting courtyard view, softening the "privacy" boundary reinforced by the white shell. Despite this, dotn maintained a strong sense of protection by elongating the envelope's building contour and allowing it to seal off the open-air atrium.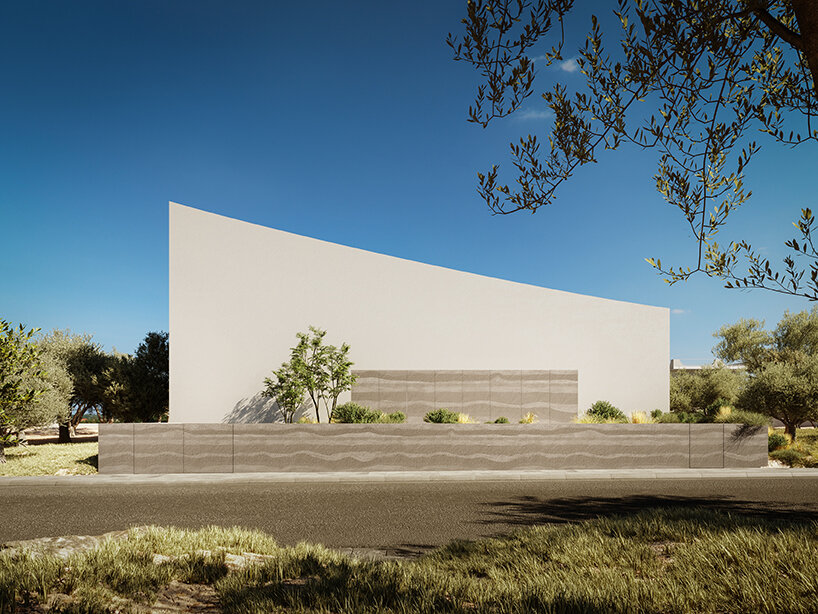 main facade 'closed'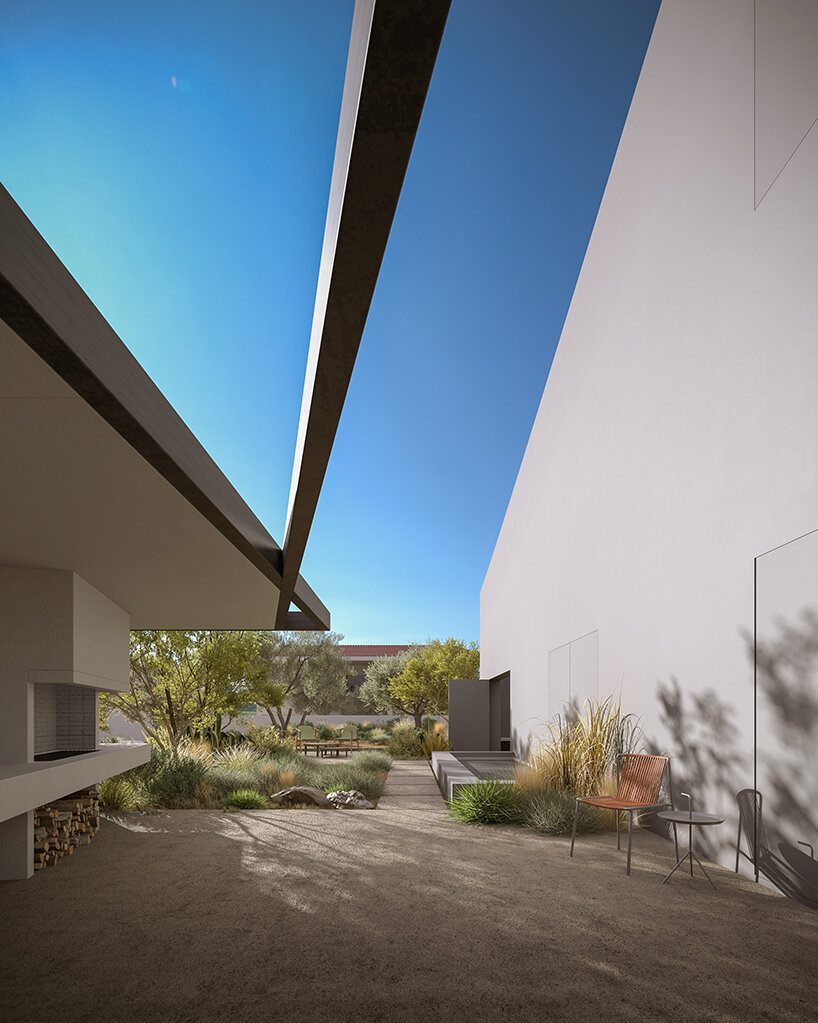 the courtyard of 'Tent House' by dotn receives plenty of natural light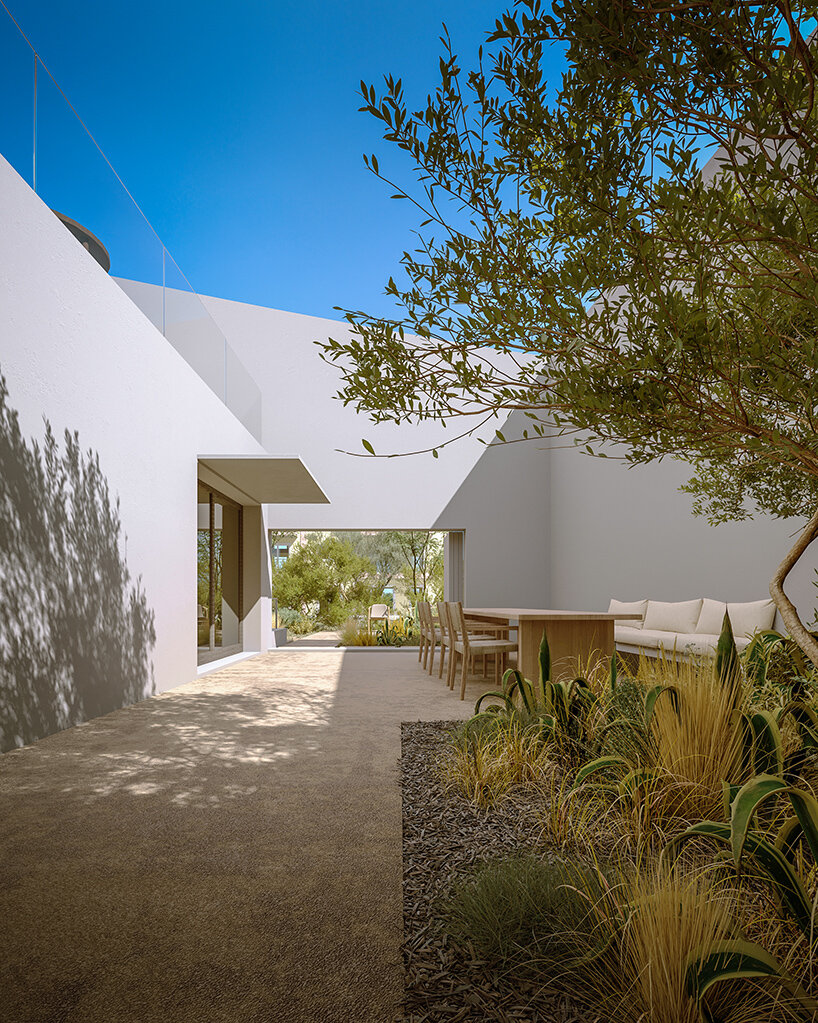 Privacy and protection remain strong thanks to the extended building contour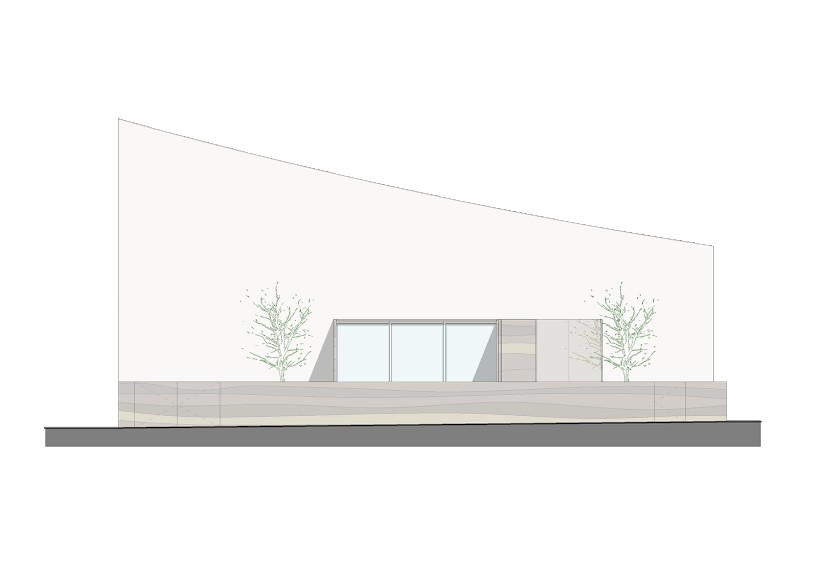 facade animation | © point
1/3
ground floor | © point
ground floor | © point
Section | © point
Project info:
Surname: tent house
Location: Patras, Greece
architecture: Design above the norms (dotn) | @dotn.gr
Design Team: George Athanasopoulos (main designer), Christina Kiorsavva, Antonia Marinou
3D renderings: Sugar Visuals | @sugarvisuals