"Take over" by Andrés Reisinger
Andre Reisinger loves pink. His homage to whimsical hues is manifested in a range of digital artworks that reinvents big cities with tactile, springy, fluffy — and sometimes hairy — floss draped over historic architecture. The digital artist and designer presents Take Over, a series of digital art installations that question reality by adding hyper-realistic design elements to existing buildings. People see his artworks twice as they show up in their scrolling feed, a temporary stop Reisinger introduces them to as he questions the blurring between digital and reality.
The digital artist unveiled "Take Over" on his social media page, combining the physical and digital spheres to propose a fresh and free interpretation of their possible interactions. Crossing geographic boundaries into the virtual plane, the new series takes place in major international capitals around the world such as London, Rome, Paris, Tokyo and New York City, featuring pink carpet curtains to please the eyes and architectural Clothing experience to be enjoyed as a community.

Images courtesy of Andrés Reisinger | Photo and header: Takeover in Tokyo
infuse digital imagination into physical spaces
As soon Andre Reisinger the numerous digital artworks of 'Take Over' published on his social media platforms, requests for addresses and exhibition times to visit the installation in person flood his inbox. The increasing public interest in his exploration of art and technology suggests that viewers may be ready to experience a new form of art through digital means.
It has long been Reisinger's trademark to infuse his work with a seductive confusion between physicality and abstraction, stemming from his artistic questioning of what constitutes a "real" work of art. The digital artist believes that everything that forms an experience is real, be it in the digital or physical sphere, becomes secondary.
Reisinger deliberately chose his social media pages as a platform to showcase his new series, precisely for the purpose of democratizing art. He believes that by uploading the pink curtains and covers over the buildings in the big cities, he is making his artworks accessible to a wide audience.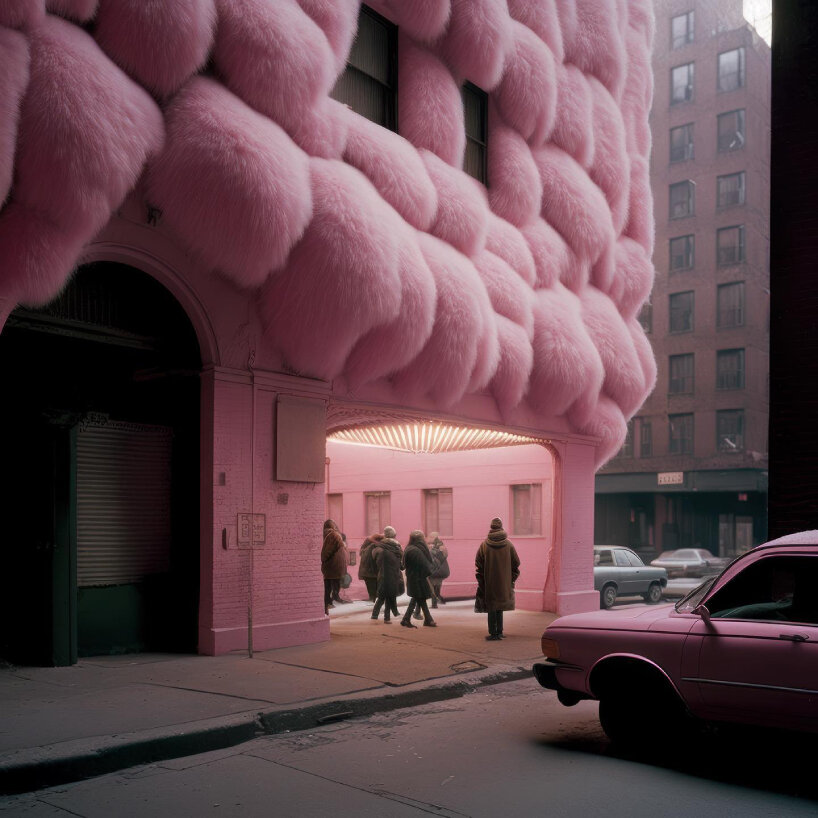 Takeover in New York City
Defining personalities of the cities
Set in the neighborhoods of different cities, physical spaces include Take Over and its fluid installations, with each design reflecting what makes this city a permanent fixture: Paris in sophisticated and minimalist silhouettes; New York, in extravagant and performative shells; London, in layers of various and varied textures; and Tokyo, in an explosion of majestic and entertaining scenographies.
Reisinger uses the digital to set up a theatrical performance in which the streets themselves become the protagonists of a new play. From the pastel pink and wavy shapes of the curtains to the surrealistic settings, Take Over nods to Reisinger's penchant for dreamlike and surrealistic imagery. The images are searchable on the digital artist's social media feeds.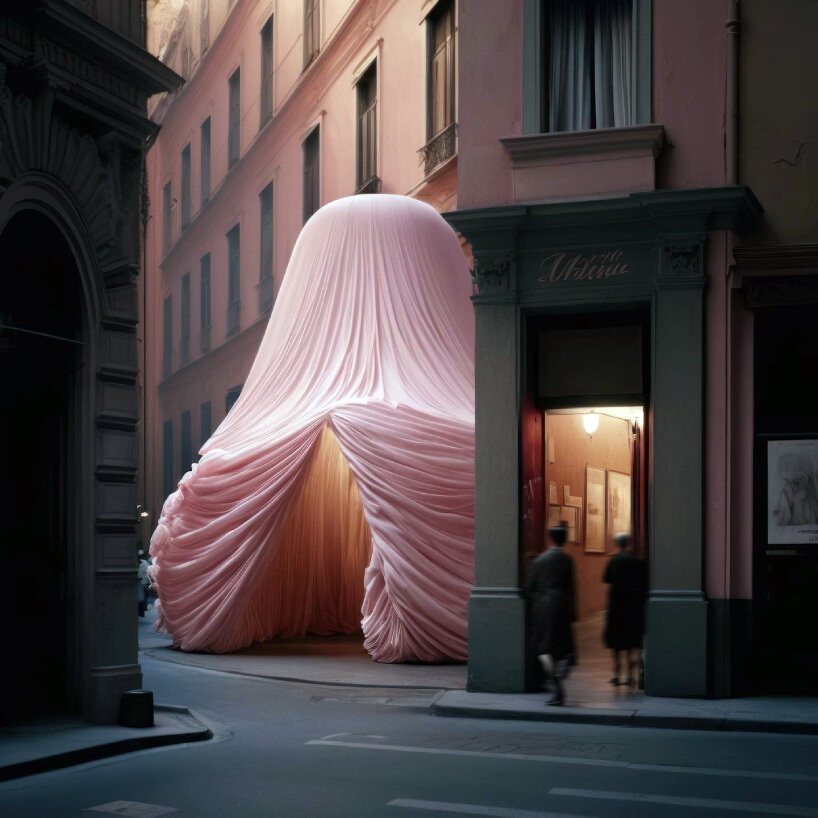 Takeover in Rome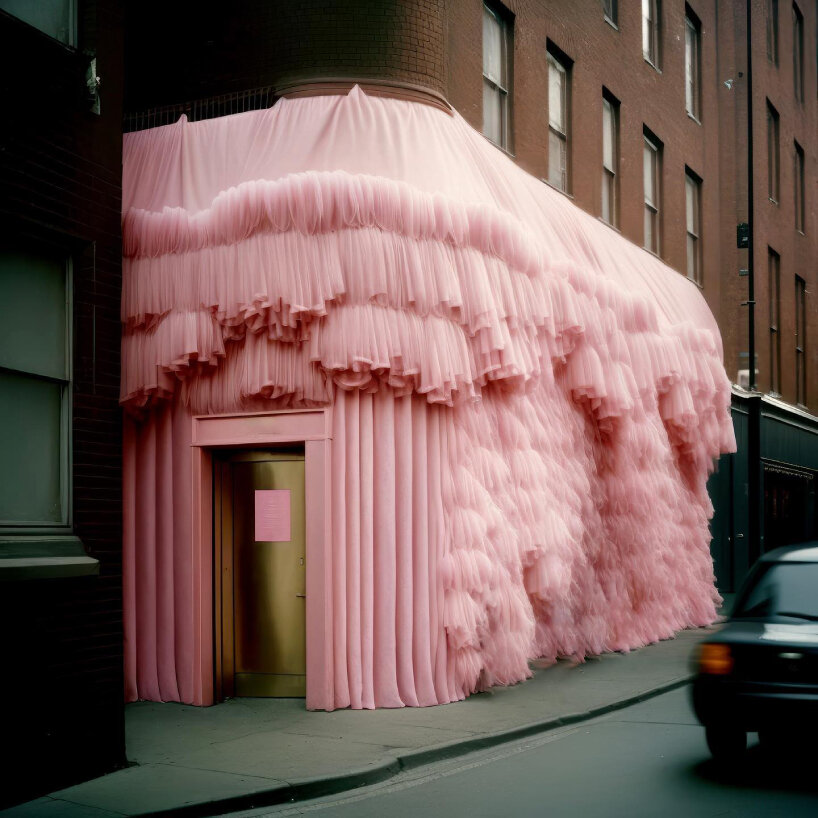 Takeover in London