Chinese e-commerce company Alibaba Group Holding Ltd. reported weak sales growth in the October-December quarter, highlighting the financial strain from Beijing's tough Covid control regime and competitive pressures.
Speaking to analysts, CEO Daniel Zhang said he sees 2023 as a year of progress for the company, also emerging from a two-year crackdown by regulators.
Alibaba's quarterly revenue rose 2% year over year to the equivalent of $35.9 billion, slower than the 3% expansion in the previous quarter, the company said on Thursday.
Net income attributable to common shareholders was the equivalent of $6.8 billion, up 69% from the same period last year. Alibaba's net income was squeezed a year earlier, in part due to an impairment of goodwill related to its digital media and entertainment segment.
US RESTRICTIONS ON GOODS FROM CHINA MADE USING FORCED UIGUR LABOR CONCERN VIETNAM EXPORTERS
While revenue results were broadly in line with guidance, net income came in ahead of analysts' expectations. After a surge in premarket trading, shares of Alibaba were flat in morning New York trading.
Late last year, widespread lockdowns and other measures to combat the pandemic had dampened consumer spending. Beijing scrapped its zero-Covid policy in December. At the time, infections were rising nationwide and impacting businesses.
In December, retail sales — an indicator of domestic consumption — fell 1.8% from a year earlier, according to the National Bureau of Statistics.
After China's economy grew 3% in 2022, economists expect a consumer-driven recovery this year. But spending may be slow to recover, some economists say.
Speaking to analysts, Mr. Zhang said he expects consumer sentiment and economic activity to recover this year.
"Although different companies in our complex ecosystem face their own unique circumstances, we remain confident in our three key strategic pillars of consumption, cloud computing and globalization," said Mr. Zhang.
In the December quarter, Alibaba doubled cost cuts at its loss-making businesses. The company's workforce decreased by more than 4,000 employees in the December quarter. Overall, Alibaba shed 7.5% of its workforce over the course of 2022.
US BREAKDOWN ON CHINA "EASIER SAID THAN DONE," EXPERTS WARN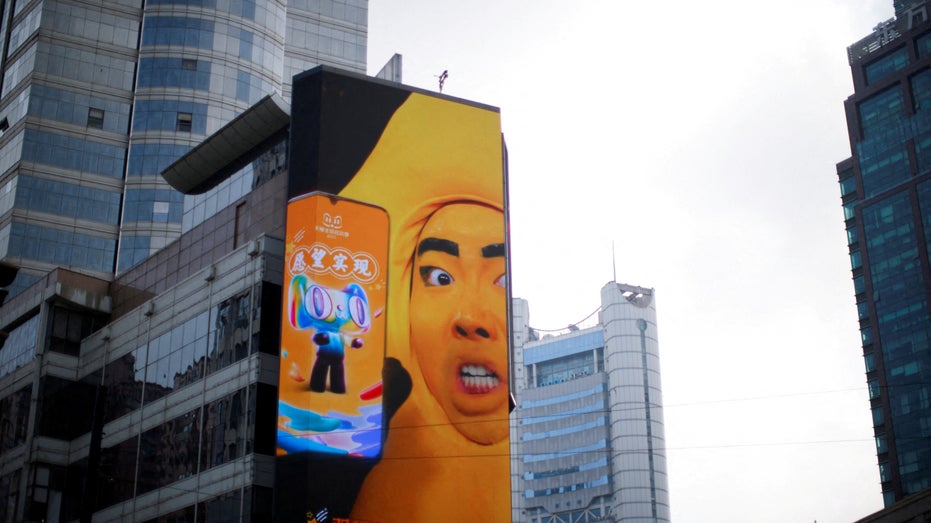 ticker
Security
Last
Change
Change %
BABA
ALIBABA GROUP HOLDING LTD.
94.36
-0.50
-0.53%
Chief Financial Officer Toby Xu said the company will increase investments in large companies while further improving "operational efficiency" in 2023.
The company repurchased $3.3 billion of stock in the December quarter. Under its existing share buyback program, the company has a remaining quota of $21 billion to deploy and will not extend it at this time, Mr. Xu said.
Recently, Alibaba and its subsidiary Ant Group Co. have seen regulatory pressure ease somewhat. In January, Alibaba co-founder Jack Ma relinquished control of Ant, and the People's Bank of China said Ant's business rectification was complete, ending a turbulent period for the fintech giant.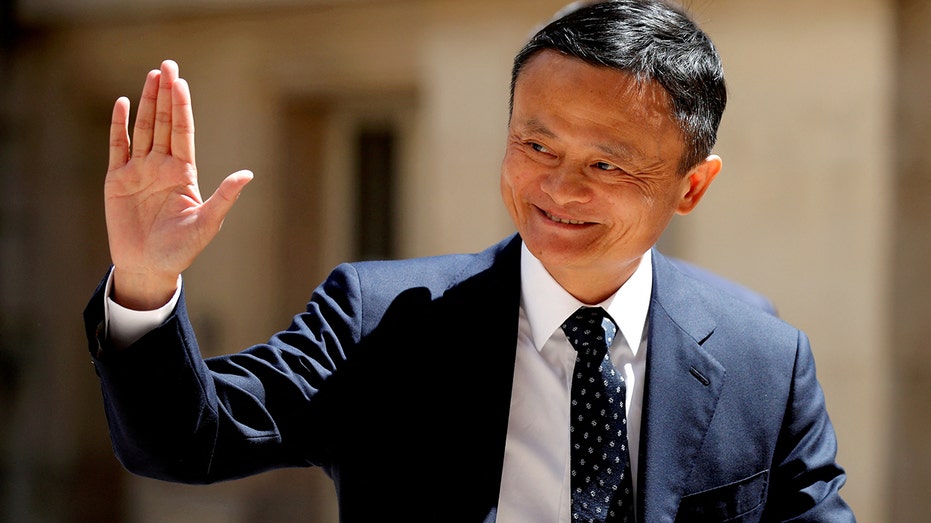 Still, China keeps tech companies on a leash. Chinese authorities recently acquired a stake in an Alibaba subsidiary.
Alibaba faces competition in its main domestic e-commerce business. Competitors JD.com Inc. and PDD Holdings Inc.'s Pinduoduo have continued to bite into Alibaba's market share. Short video platforms, including ByteDance Ltd.'s Douyin and Kuaishou Technology, are increasingly challenging.
ticker
Security
Last
Change
Change %
JD
JD.COM INC.
46.81
+0.28
+0.60%
PDD
PDD HOLDINGS INC.
86.58
+3.16
+3.79%
China's e-commerce sales of physical goods rose 12.9% year over year in the fourth quarter, according to the Wall Street Journal's calculation of government data.
Losses in Alibaba's seller commission and advertising revenue, a key performance metric for its domestic bread-and-butter e-commerce, rose to 9% from 7% in the previous quarter, in line with analysts' expectations. The company said the decline was due to a drop in sales on its flagship platforms Taobao and Tmall.
CHINESE CONSUMERS APPEAR READY TO SPEND AGAIN AFTER 3 YEARS OF ECONOMIC UNCERTAINTY
Revenue from Alibaba's international business rose 18% in the December quarter. Mr. Zhang reiterated the focused markets of the company's global e-commerce business: Southeast Asia and Europe. His unit, Lazada, competes head-on with Sea Ltd's Shopee. in Southeast Asia. Its international shopping site AliExpress faces competition from fast-fashion giant Shein and PDD's six-month-old American subsidiary, Temu.
The growth momentum of Alibaba's cloud business has slowed as its customers have tightened budgets.
Late last year, Mr. Zhang assumed the role of acting president of Alibaba Cloud in addition to his role as Alibaba CEO, signaling the company's emphasis on the cloud business.
Alibaba is testing a ChatGPT-like large language model internally, along with other Chinese tech companies trying to capitalize on the popularity of ChatGPT generative artificial intelligence technology.
Mr. Zhang said on the conference call that Alibaba is well positioned to provide the processing power required for large language models. "We must absolutely seize and seize this extremely important, historic opportunity," he said.
Alibaba's quarterly revenue in its reporting currency was 247.8 billion yuan, and net profit attributable to common shareholders was 46.8 billion yuan, based on the exchange rate used by Alibaba of about 6.9 yuan to the dollar.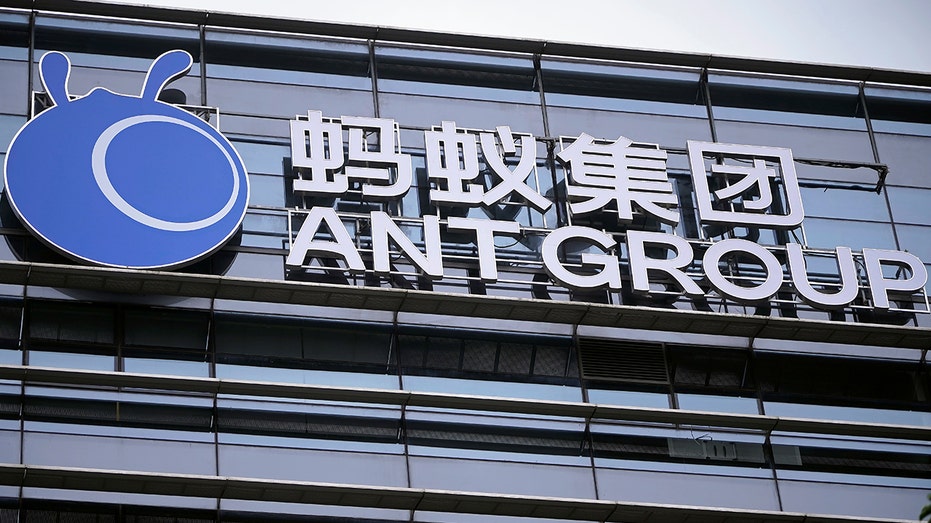 Ant Group reported an estimated net income of 3.05 billion yuan in the quarter ended September 30, down 83% from the same period last year, according to calculations by The Wall Street Journal based on Alibaba's earnings. That's a faster decline than the 63% year-over-year decline in the quarter ended June 30. Alibaba owns a third of Ant and reports its profit share a quarter later.
Ant's decline in earnings was mainly due to lower valuations of certain foreign equity investments resulting from changes in capital market conditions, according to Alibaba's disclosure.
CLICK HERE TO GET THE FOX BUSINESS APP
Rebecca Feng contributed to this article.