EETOV reinvents an alternative utopian New York
Mexican photographer and architect Eetov explores and weaves an alternative architectural reality in New York photographs of iconic structures with AI interventions. The series, titled "AI Buildings," explores the application of artificial intelligence Design tool DALL·E 2 by hybridizing with images of streetscapes and architectures across the city.
Through resulting compositions of well-known urban icons reinterpreted in new forms of expression, the project explores how bustling metropolises like New York might have taken over if, for one reason or another, they had not been designed as we know them today.

Flatiron Building after AI intervention | all pictures by Eetov
"ai buildings" merges dall·e 2 and traditional photography
"AI Building" reflects the constant human fascination with the speculation of the imagined and its expansive imagination. As a result, the series reveals photographs of reality intervened by proposals whose main premise are the variations of certain elements of the image – in this case the building itself.
Big cities like New York are ideal for this exercise, notes Eetov, because of the variety of aesthetic and morphological parameters to consider in the interpretation to generate the variants. Through the years and constant changes, these cities have elegantly blurred elements of the past and elevated those buildings that continue to mark desirability under an explorer's curiosity.
Similar to the writings of Ítalo Calvino in the novel "Invisible Cities", the photo series "AI Buildings" shows utopian elements of a city that will never exist. Although, unlike Calvino's work, they are not the product of human imagination. Instead the photographer and architect reinforces the dilemma of whether or not artificial intelligence can develop creativity – a trait unique to the human species and widespread in design and architecture.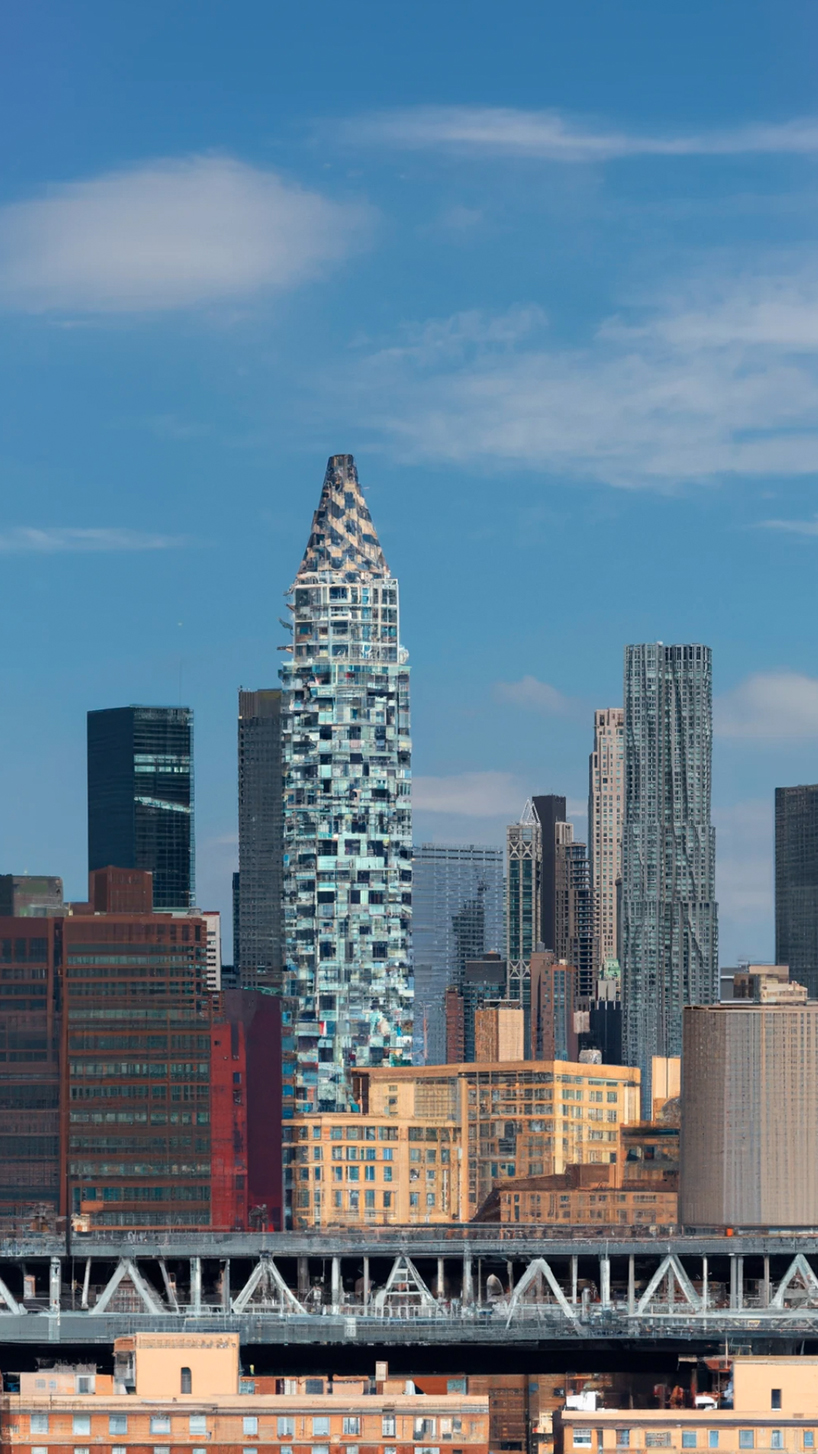 One World Trade Center after AI intervention
Eetov correlates exercises like these with historical precedents, such as when artist Jean-Marc Côté, along with other French artists, imagined futuristic scenarios for the year 2000 and presented them on postcards for the 1900 Paris World Fair. Years later, the Norman Bel Geddes-designed Futurama exhibit at the 1939 New York World's Fair featured models imagining North American cities 20 years in the future, where the automobile was a guiding axis, according to the ideology of the time, developing cities.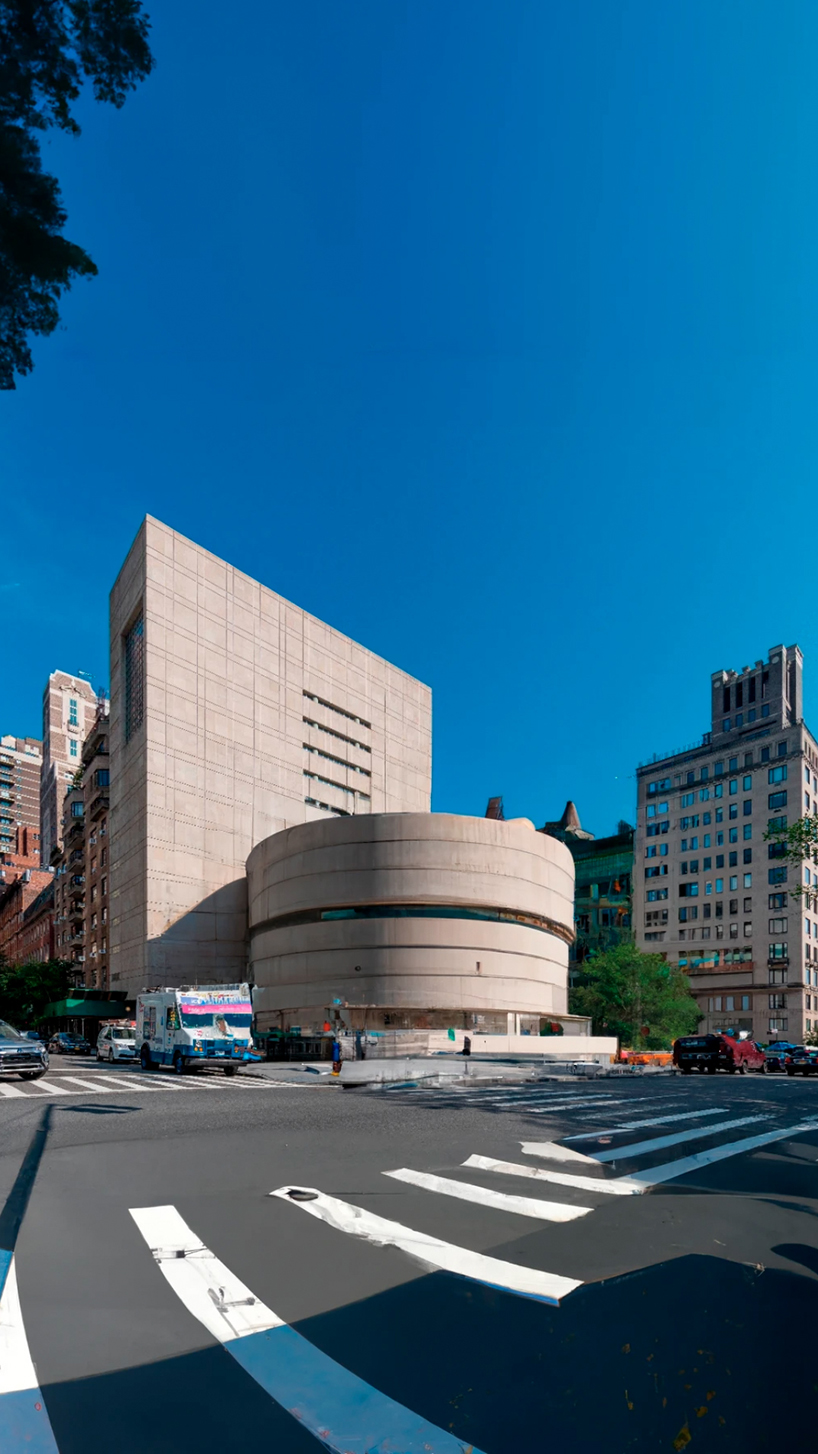 Solomon R. Guggenheim Museum after AI intervention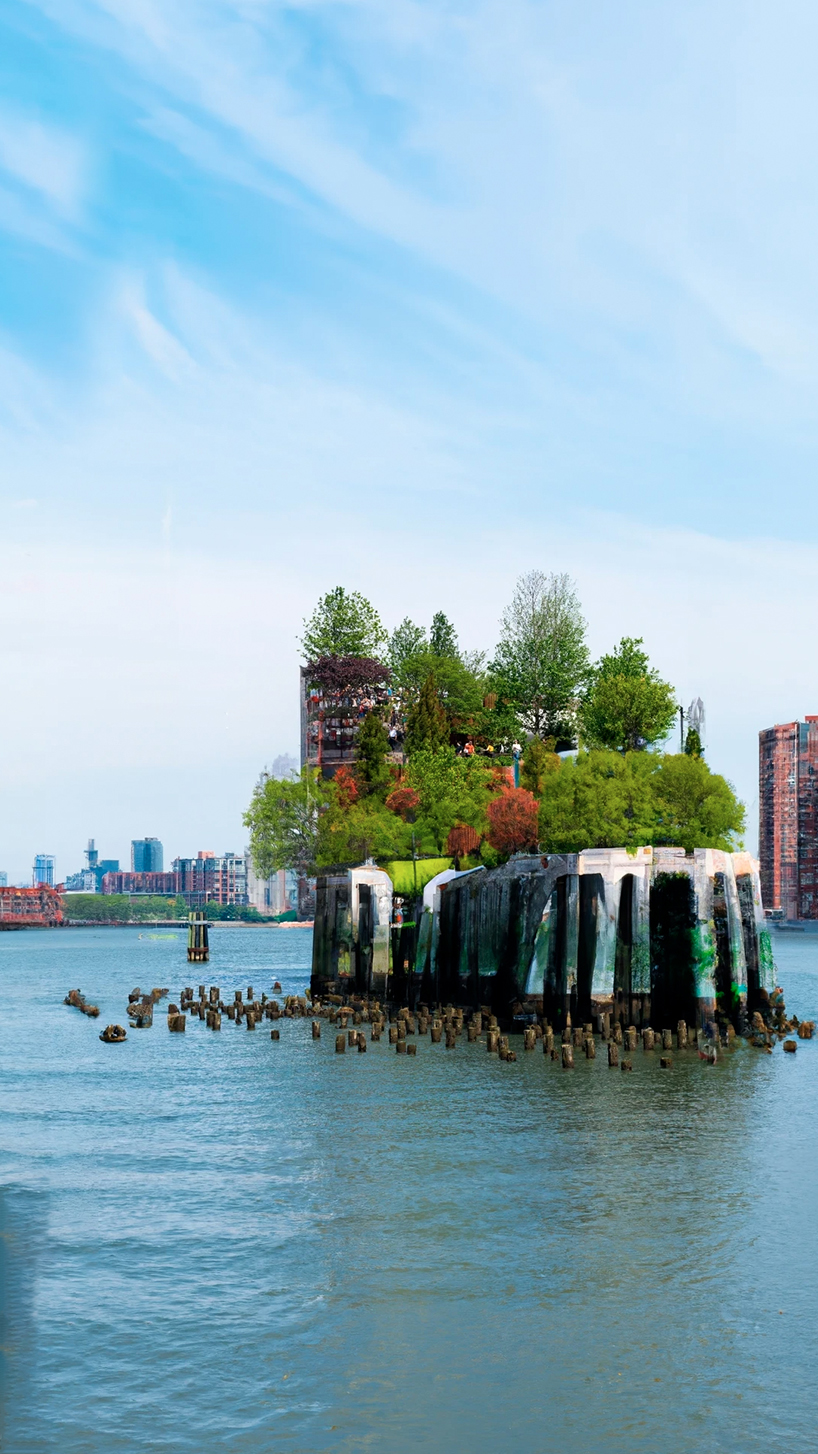 Little Island after AI intervention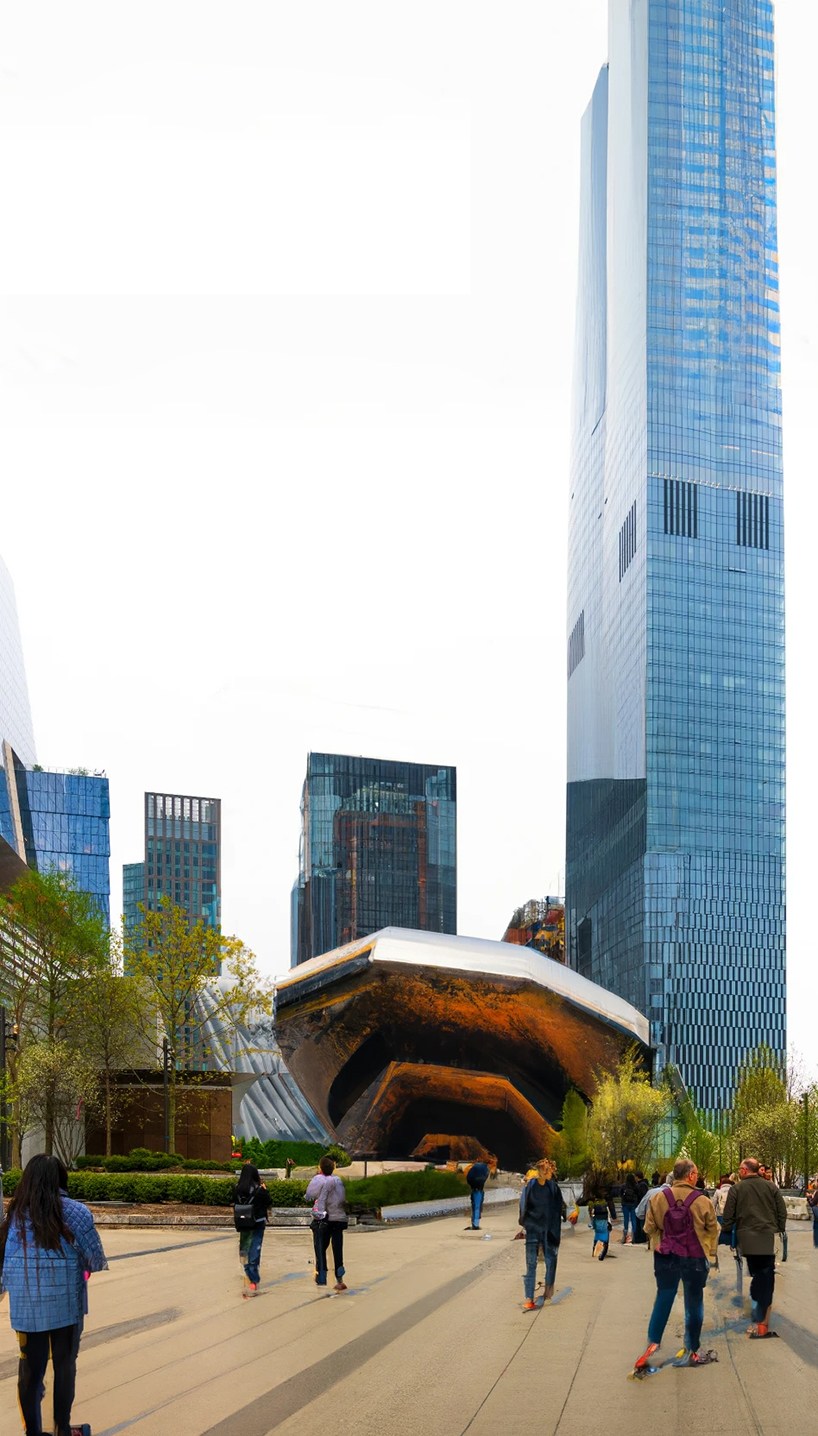 The ship after AI intervention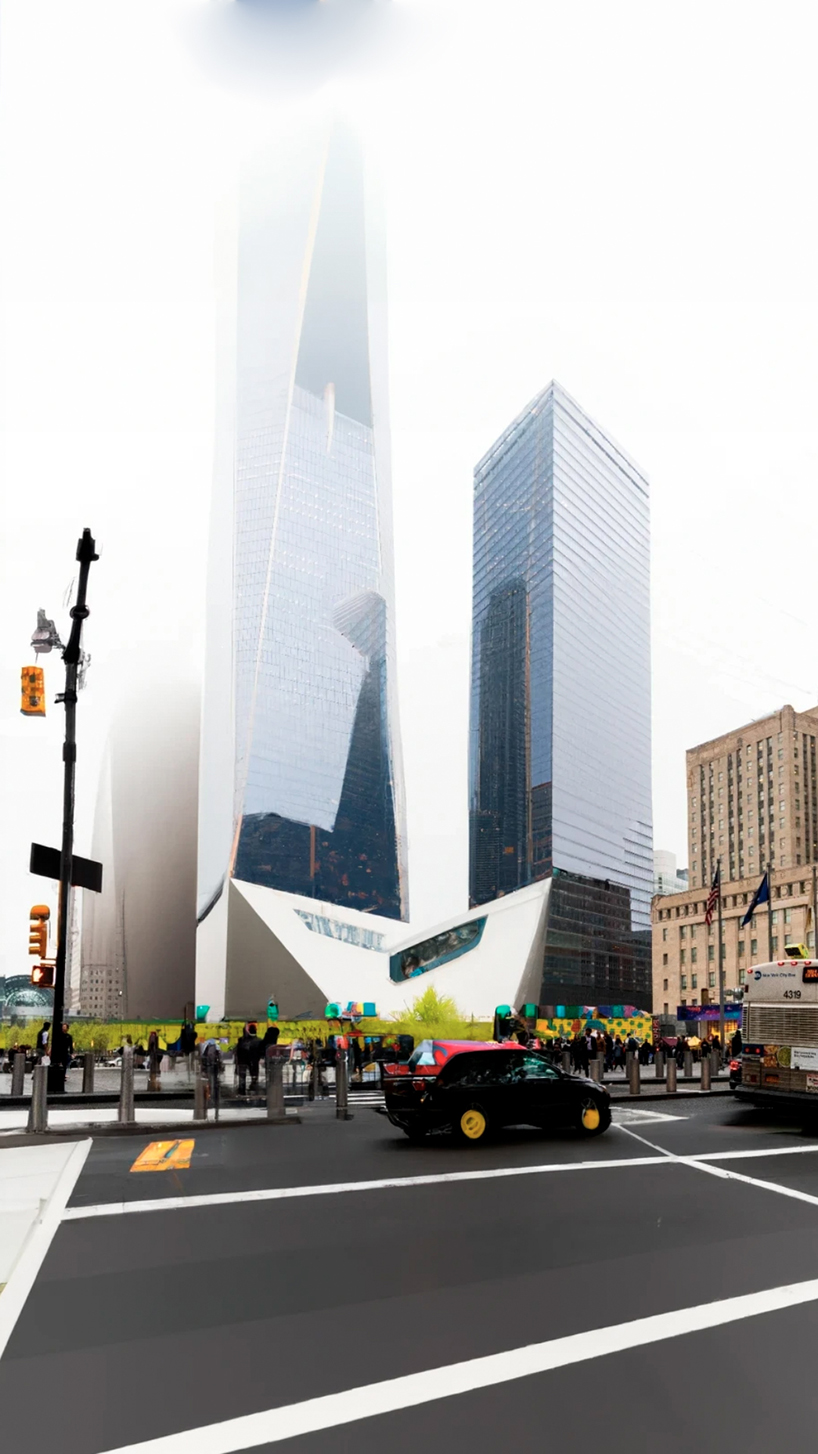 The Oculus after AI intervention
Project info:
Surname: AI Building: New York
Designers: Eetov
designboom received this project from ours DIY submissions Feature where we invite our readers to submit their own work for publication. Check out more of our readers' project submissions Here.
edited by: ravail khan | design boom