Adonit Log Specifications
Weight: 13 grams
Charging time: 1 hour
Battery life: 24 hours
Dimensions: 2.22 x 7.48 x 0.63 inches
The Adonit Log is a unique pen. The main body is made from sustainably sourced wood and is visually appealing. This stylus is primarily intended for general use and note-taking, largely because it lacks an important feature that many people look for in a digital art stylus: it has no pressure sensitivity. However, if you're not an artist, this stylus is an excellent, affordable alternative to the expensive Apple Pencil.
Adonit is a well-known brand in the field of best Apple Pencil alternatives. I've been using an Apple Pencil with my iPad for about three years and this was the first time I've used another brand. I use my iPad primarily for digital art, so the lack of pressure sensitivity was a little disappointing, but once I started testing the Adonit Log for note-taking and general browsing on my tablet, I really liked how it felt to use.
Adonit Log: Design
The main attraction of the Adonit Log is the wooden body. The sustainably sourced wood means each pen has a unique grain and pattern, and the matte finish is comfortable for extended periods of use. It features only one button to turn it on and off, and the button doesn't sit far from the stylus so it doesn't feel intrusive when using it. An optional grip would be a welcome addition if you're writing for extended periods, but overall I had no issues with the design.
The Adonit Log is charged via a USB-C cable that plugs into the end of the pen and a full charge allows for 24 hours of uninterrupted use. Perhaps even more impressively, a four-minute quick charge allows for an hour of pen use. The 1mm tip of the Adonit Log is made of rubber and fits snugly against the screen when drawing. It's also easily interchangeable, which is a great feature for those with a heavier hand like me!
Adonit Protocol: Features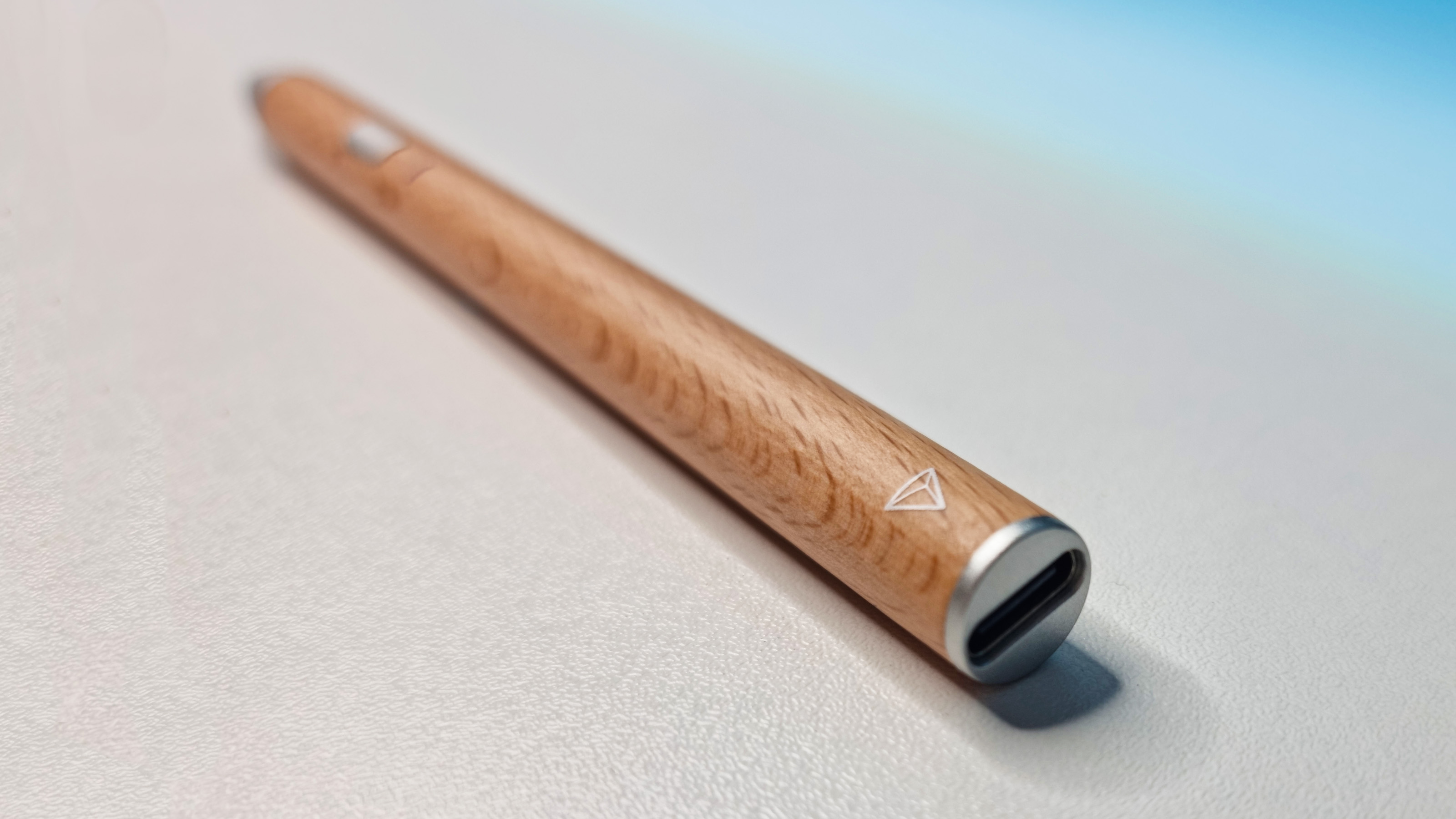 The Adonit Log is a simple product. With no pressure sensitivity, the key features are comfort and connectivity. The Adonit Log excels in both areas, but understandably there aren't any standout features for that reason. There aren't any touch gestures like the Apple Pencil 2, and the only "adjustment" you can make to the stylus is to turn it on and off. An additional button to assign a quick command (like quickly opening the Notes app) would have been a nice addition, especially considering the price. Like most stylus pens, it has native palm recognition, so you can rest your hand while writing on the screen without interrupting your work.
Adonit Log: Performance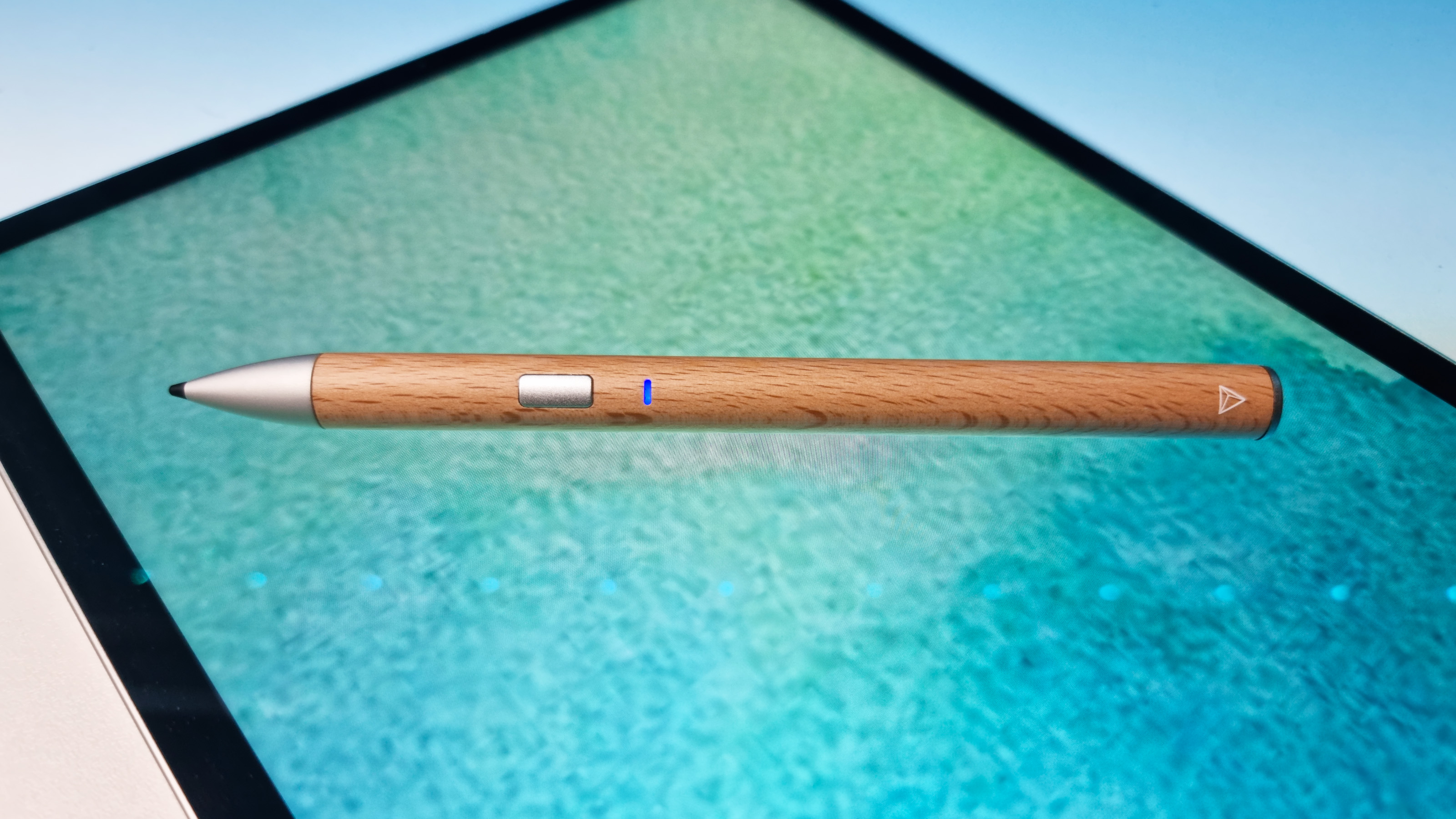 I've been using the Adonit Log regularly for a few weeks and have had almost no performance issues. One of the most impressive features is that the Log doesn't require Bluetooth to connect: just turn it on and go. One downside is that if you use an Apple Pencil regularly, you'll need to unplug it from your iPad so it can hold the Adonit stylus. It's a simple process, but still a nuisance if you want to switch between the two, especially since the protocol doesn't require Bluetooth.
In terms of actual technological performance, the Adonit Log is a fantastic device that I cannot fault in use. I didn't notice any lag at all, and the tilt sensitivity is excellent. Unlike similar stylus pens, the Adonit Log still registers input when tilted almost horizontally during use. A big issue I've had with previous pens on devices like the Microsoft Surface is jitter – but the Adonit Log isn't one of those pesky pens. With prolonged use I had no jitters at all and all my line tests returned precise lines that felt like I was drawing on paper. This was partly due to the rubber tip, which minimizes the stylus' sliding around the screen.
Adonit Log: Should you buy it?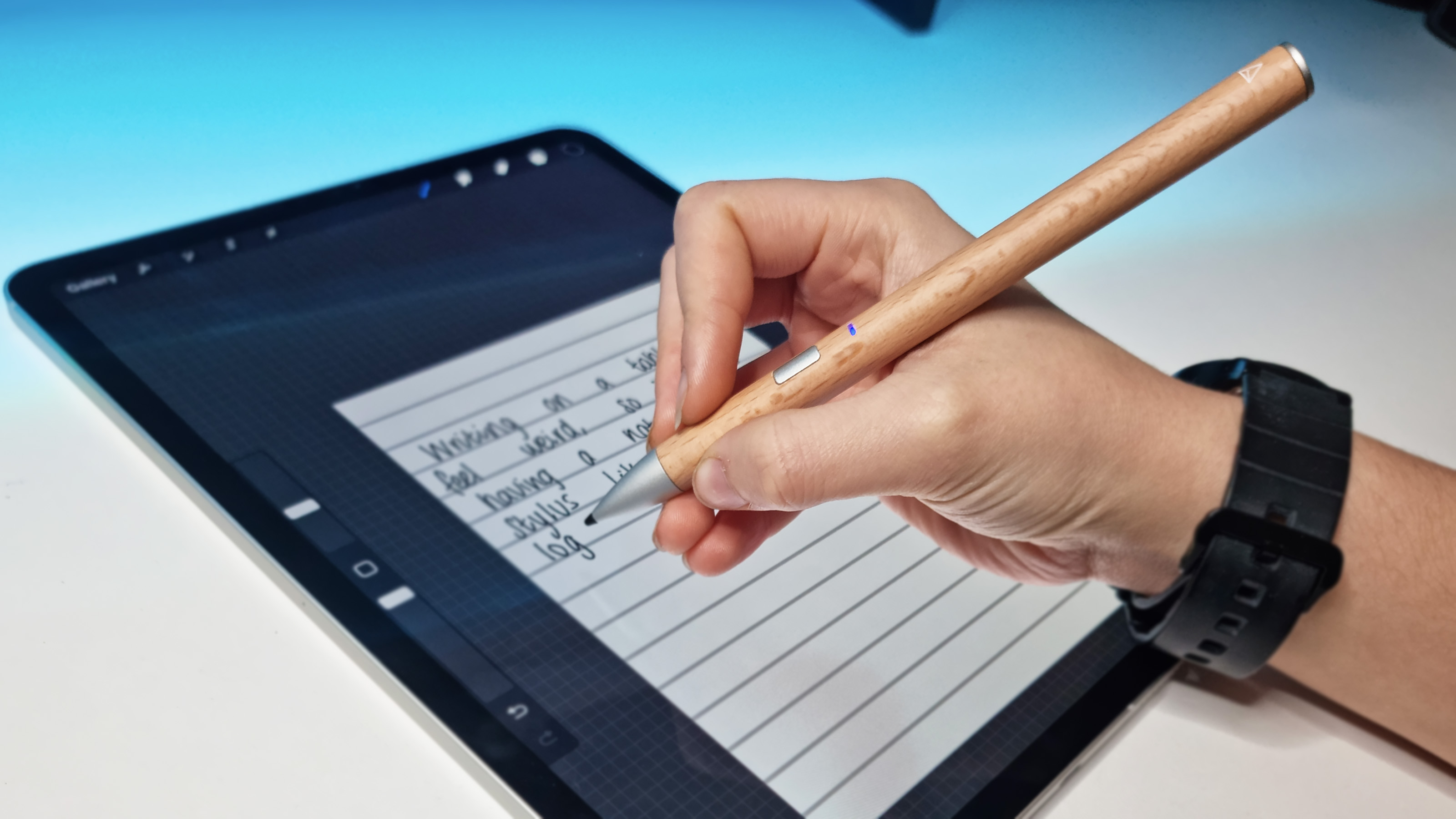 If you're looking for a sleek and lightweight stylus for writing, taking notes, and general browsing, then the Adonit Log is a great choice. The wooden construction is beautiful and feels like using a real pencil. Will it replace my Apple Pencil 2? no As an artist, pressure sensitivity and customizable quick controls are important features for me. However, my time with the Adonit Log was incredibly enjoyable and easy to get used to. If you take digital art out of the equation, the Log is a high-end stylus with fantastic battery life and a beautiful but simple design. It's quite expensive, but significantly cheaper than alternative pen options from Adonit.