In 2005photographer Christopher Churchill visited a Hutterite colony on the Montana Hi-Line, a sparsely populated prairie along the Canadian border. He traveled the United States for a project on faith, hoping to find common ground between different beliefs. But as he spent time in the small religious community surrounded by endless fields of wheat and railroad tracks that once formed the main line of the Great Northern Railway, he soon became interested in another American belief system: capitalism. Churchill was impressed by the way trade itself had shaped this isolated landscape – and also by how the colony, where members live and work together and share the proceeds of their labor, offered a different view of prosperity.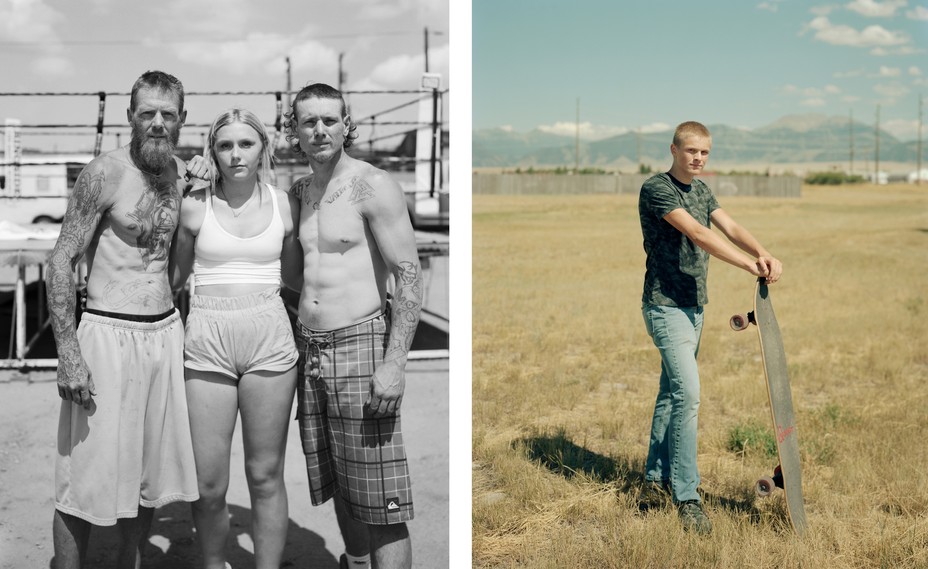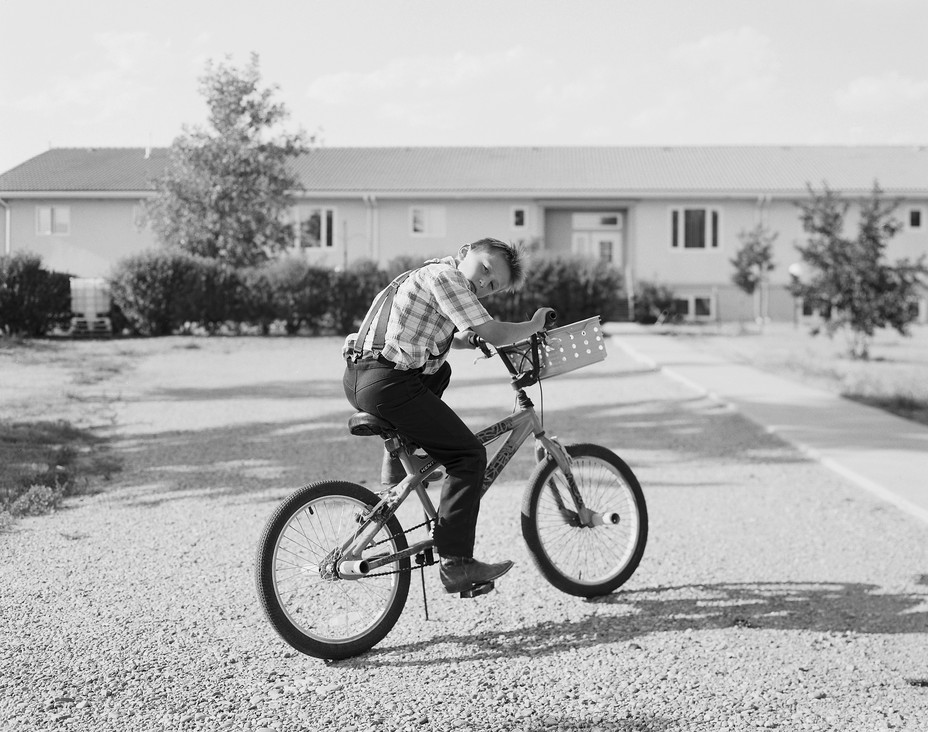 The experience led Churchill to reflect on how the lives of individuals intersect with broader economic forces. It became the inspiration for a new project centered on the "American Dream" and brought it back to Montana last summer. The resulting photographs, some in black and white, some in color, show traces of American industry, class segregation, and westward expansion: high-tension power lines interrupt the horizon, the glint of a belt buckle, the wind blowing through a reservation town. But the focus is on the people whom Churchill encountered briefly on his journey through the state.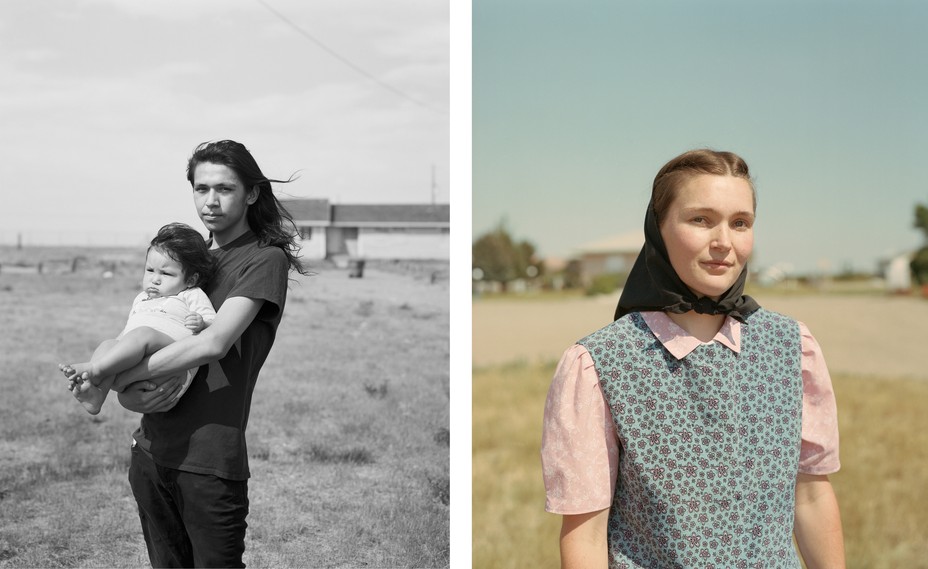 There is something precarious about these images, but also defiant. A toughness and a tenderness. Churchill's subjects look straight into the camera, their facial expressions begging for interpretation. This incomprehensibility offers its own revelation: after all, a dream is a matter of one's own perception. Hutterite children bounce on a trampoline, their long skirts soaring against the open sky. The girl in the middle seems to be smiling, floating in the air. It's impossible to know if it's going up or down.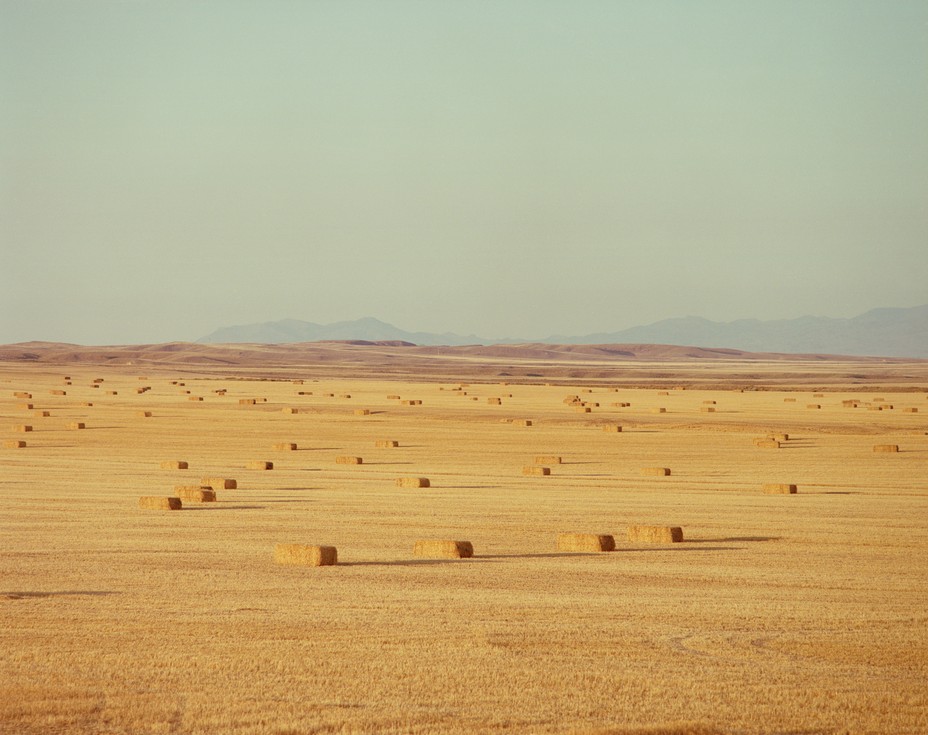 ---
This article appears in the March 2023 print edition and is entitled "Views of Montana."