El Salitre Community Center in Mexico by Omar Vergara
Located in Zapotlanejo, Mexico, 'El Salitre' is a vibrant community center that celebrates local architecture. Led by Omar Vergara Taller, the project stands as a beacon for the agricultural area, radiating warmth outward when its interior is illuminated. According to the architects, the space was intended to function as a rural farming community for La Mora Village, which is characterized by the powerful economic and social impact of migration to the United States.
The design team opted for local sourcing materialsand traditional know-how and also invited the local population to get involved in the design and construction of the project and to take part in a collaborative process."The community center is designed as a conceptual meeting place that requires the direct participation of its residents both for its design and for its future operation. A circular communication process activated by the training was built in, in which the participants had to know the project. In this way, the building turns from a technical work into a social meeting place, a collective action and an act of faith. explain the architects.
all pictures by Cesar Belio
Response to available local resources
"The project assumes the construction of a building as a collective activity and understands the work as an experimental production process in which efficiency is achieved by saving resources through adaptation." further the architects.
The project follows a community-centric approach, using materials available in the area such as hand-made adobe manufactured in the same city, concrete and steel. A mixed reinforced concrete structure was used on the ground floor and a metal structure on the upper floor. Handcrafted Catalan vaulted panels and double adobe walls have been used for thermal comfort in the hot Mexican climate. The project seamlessly combines the technical and craft processes in one architectural work. "The inclusion of manual processes is a contribution to the technical process of self-produced architecture."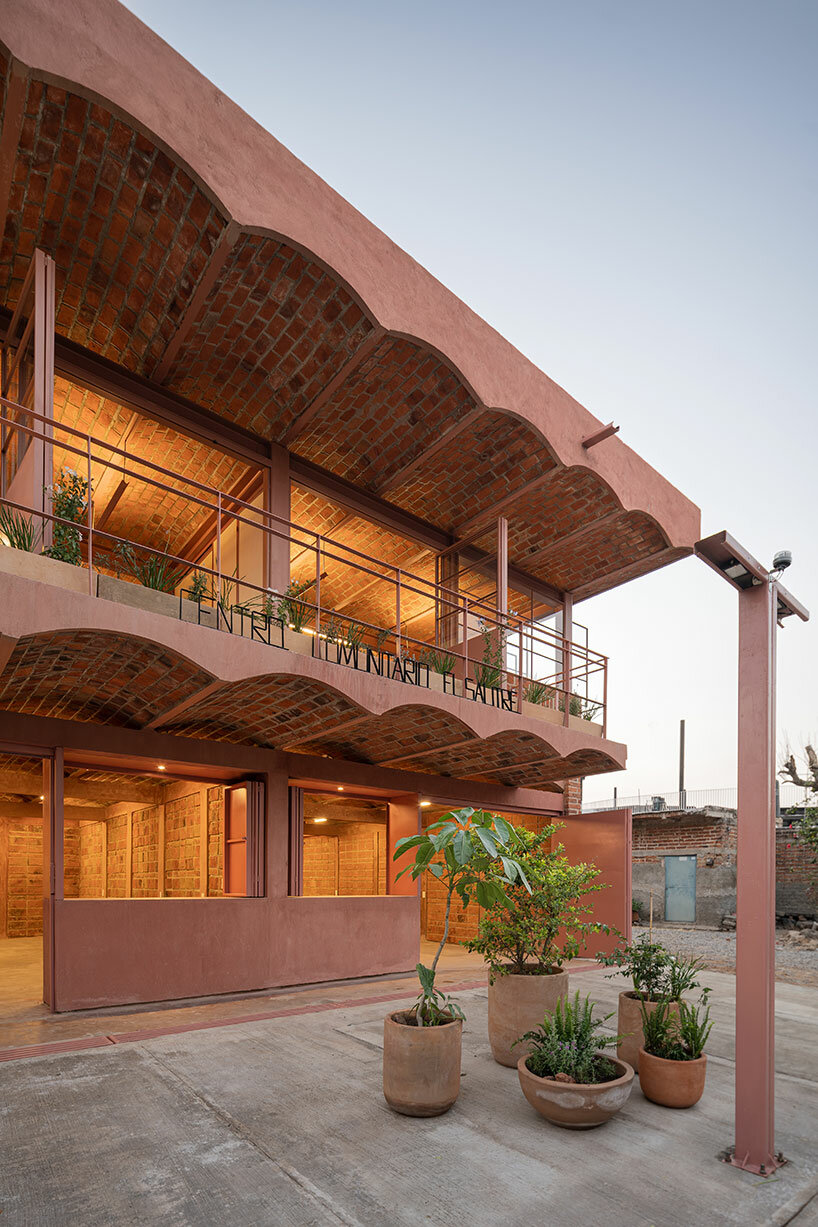 The El Salitre project takes a collaborative, community-centric approach
The ground floor consists of two commercial spaces, which is essential for maintaining the community center. Each of these areas has service bars and en-suite bathrooms, as well as ramps for trucks and accessibility.
The upper level houses a multipurpose room with foldable walls that offer the flexibility to divide the space into two independent zones, allowing a larger number of people to use it at the same time. At the top is a shady roof garden for outdoor events and gatherings.
'El Salitre has chosen to be an integrated building, balancing industry and craft, science and technology, and architecture and community. In this project, the common good supports collective intellectual property by responding and adapting to a local context. shares the team.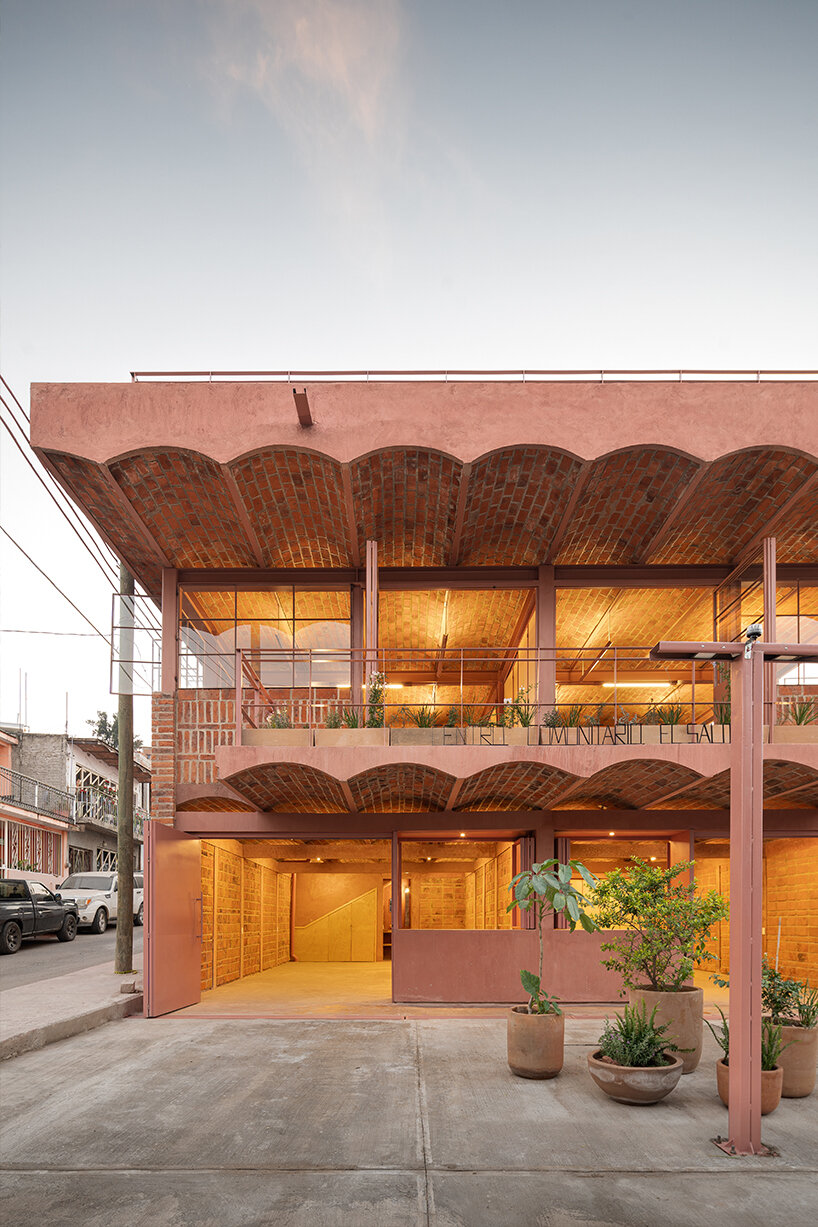 The new community center adapts to a local context